Original polling thread
The results are in and it turns out… e4 is very lukewarm on English gold stars. Perhaps a surprising result? Or maybe the standard of aesthetic is set so high in the current era of full arts.
Results below, grouped vaguely by set/pokemon. Each score is an average of ~107 votes each.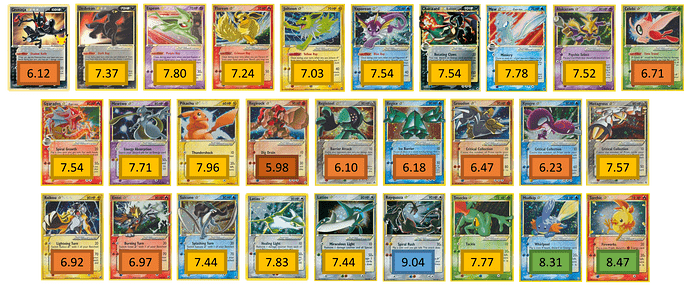 Here are the results ranked in order.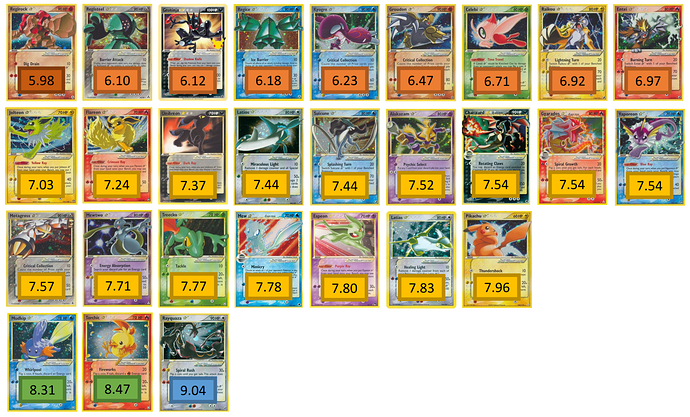 Poor Regis sitting with Greninja at the bottom. Kyogre and Groudon also got shafted. Most gold stars occupy a lukewarm position of 7.5ish. Lots of love for the gen 3 starters but Treecko appropriately recognized as a bit of an oddball. Of course, king Rayquaza sitting on top with an IMPRESSIVE 9 average rating.
Anything you find interesting?