So I wanted to get some more information about this release. The release recently and not the one that happened 2 years ago with the kids event. I know this release was given away after spending 15 pounds or more at any GAME store in the UK, but I am getting some information that they have run through their stock in about 4 days. I have contacted other Ebay sellers and the consensus is that they are out of this print of pikachu on the ball. This is surprising to me since these give-aways (in the USA anyway) usually have enough supply for weeks and maybe a month before running out. Kind of unusual for a release now a days anyway.
Has anyone else heard about anything like this for this promotion?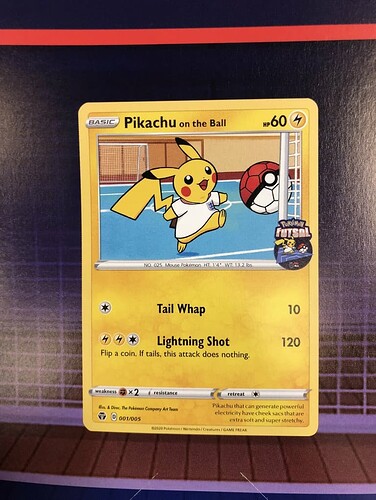 Basic Information about This release: Pikachu on the Ball Will Be Available in Game UK Stores | PokeGuardian | We Bring You the Latest Pokémon TCG News Every Day!