Can someone who can read Japanese possibly explain how this works?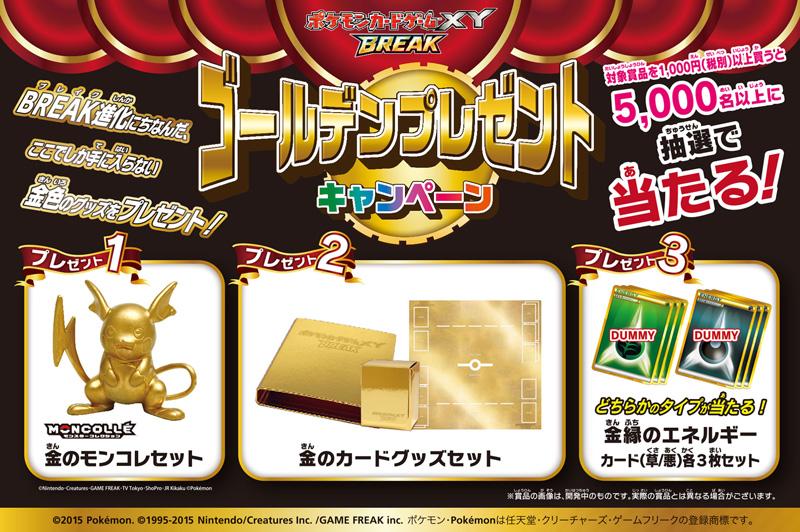 I can't read Japanese, but I can explain how this works!
It's like a lottery thing. If you purchase 1,000 JPY of XY BREAK products then you can enter. Runs from Sept. 26 through Oct. 31. Prizes are gold figure sets of BREAK Pokemon (5), Card storage sets (30), and golden energy cards (5000 total, but you get 1 pack of 3 energy, either darkness or grass, I believe)
Looks like it means nothing to people outside Japan then, that's a shame.
Correct. It's a lottery, and those figures definitely will be sought after by collectors. I know my one friend is going to try everything in her power to get one (she collects raichu)
I want it. Give it to me.
That is ridiculously cool.
But last time I wished we had something cool in English (Illustration cards) we got them and they are actively draining my time and money.
So I'm okay if these stay there…