Perfect = 49,9999999/50,0000001 centering
Life is suffering.
Hell is full so God forsakes us here.
I'm sorry, what?
Many people are asking about my alleged involvement in a string of mysterious disappearances, but I think we should all just focus on helping me get the Staryus I want so there don't have to be anymore of them.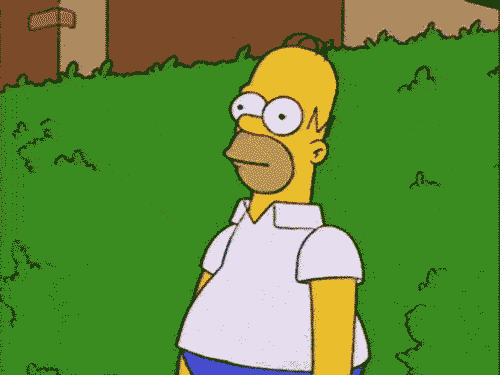 Got the alert tonight that someone listed this card at a 99 cent 7 day auction. Even listed it as "pack fresh" like I was back in 2010. Condition is beautifully crisp.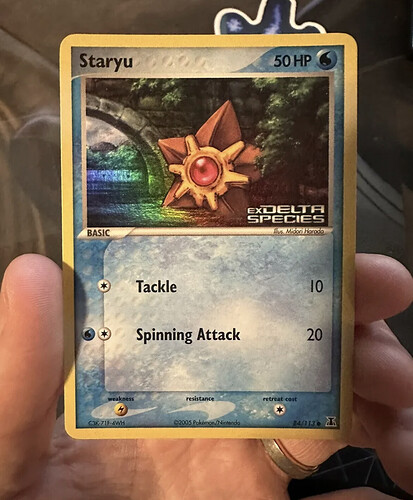 If there is an eBay equivalent to rappelling through a bedroom window and ambushing someone in their own home that's what I did. The listing had been live for less than a minute and I asked them to add an offer option and take my exorbitant $50 offer on the card. They cheerfully obliged.
As long as this one doesn't get destroyed in transit I am pleased with this candidate and my search is over. Merciful Star God, thank you for your blessings.
What a satisfying end to this Staryu saga. I think you should get signatures on all the copies you bought to really encapsulate the full story of panic, searching, disappointment, resolve, renewed hope, and the joy of success.
Did you count the pixels?
Cards are more than the sum of their pixels, my good lad.

Let us not feed the vulgar appetite for scrutiny!
You know, if that was the best I could have found, I wouldn't balk. It could be worse.
This is the card equivalent to those Snickers commercials after they take a bite and return to normal.
I'm glad you were able to find one!! I got mine out and none met the standard.