After looking at that Gyarados for a while I had no choice but to rewatch old Moomin episode where mameluke fish appears, so much resemblance between these two.

So here's a good discussion point, is X supposed to be Seadra or Kingdra. I would say it more accurately depicts Kingdra, even though I think the intent is to represent Seadra.
Good point! On the bottom of the picture the roman numerals correlate to which Pokemon they represent; X is supposed to be Seadra. I think they just opted to include Horsea and Seadra and forgo including Kingdra.
Kingdra isn't Kanto, its a Jotoh Pokemon so it obviously isn't included in the Marine Life From The Kanto Region.
Well yeah, but I'm sure marine Pokemon migrate. The Asian carp over here in the U.S. are invading!
Kidding, good catch. Wasn't even thinking about that part

Well, those are cool! refreshing to see a scene on a trainer card instead of just a character and a background. Is kantaro new to this set?
Yep, SAR Colress's Experiment (VSTAR Universe) is their debut
Normally I don't pick up fan art, but made an exception for this one because it has some of my favorite mons, I like blue, it's themed around Earl Grey tea and was cheap (always a good reason).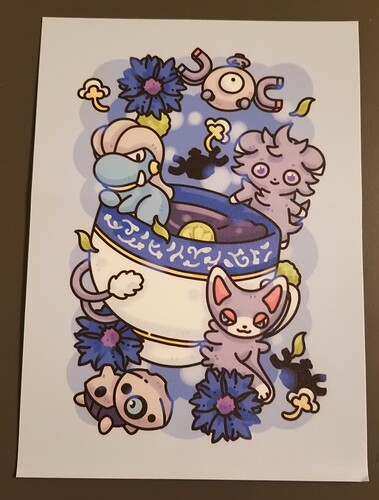 Unfortunately, the artist shipped it with 2 pieces of hard cardboard backing (as opposed to one large piece), so there's a giant crease about 1/4 from the top, where there was a gap between the cardboard. I haven't decided if it bothers me enough to say something about it :/.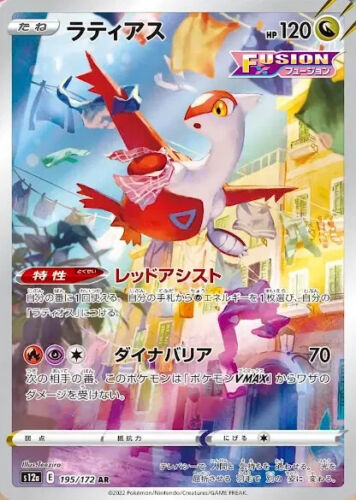 this would be a cool fullart with a lot options for the background
Out on a bike ride today, run into this funny gadget. Figured worth sharing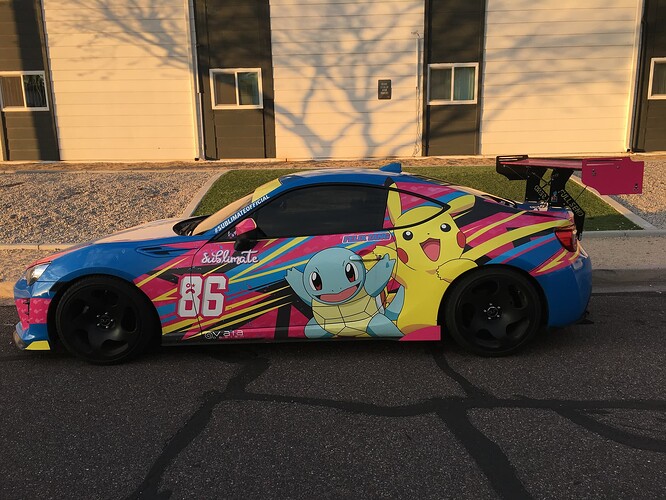 Also, someone caught me staring…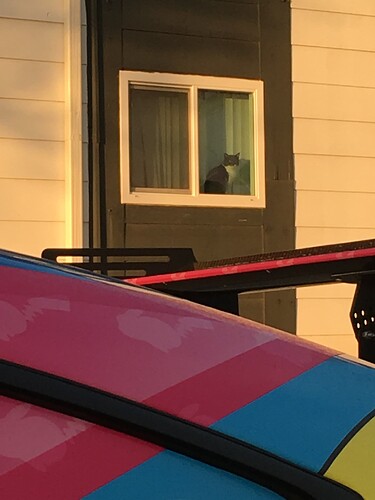 Just a bulk card I got recently that art stuck out to me.