Saw someone fishing for offers for this on Facebook today. What's a realistic price for this now? Over 50K?
50k? You really think a FPO is at the same level as a first edition PSA 10 charizard? Super unrealistic price for a nitch card
I had a 5k offer on my PSA 9, but it's a card I'm not really interested in selling so I bumped up the price on it from 10k to 20k.
Any day you can go out and buy a first edition PSA 10 If you wanted and had the funds. I'm not sure what the pop report is on the fpo but I'm assuming a minimum five times more rare. For hardcores zard collectors that only collect PSA 10 I feel like it's I. sort of name your price card…
I've got a one-of-a-kind pkmnflyingmaster signed lopunny up at a realistic price of 50k if you're interested. You won't find it cheaper anywhere else
Signed cards are damaged cards.
Sorry for my ignorance, but what is FPO?
I think most of them were brought into circulation by TCA Gaming. He's made a bunch of videos about them over the years.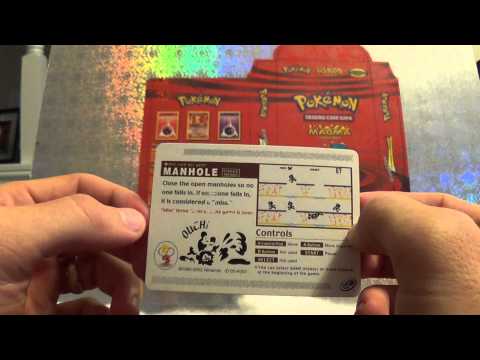 Any Charizard collector with $50k to spend is buy 1st edition base…
50k? Tell him he's dreamin.
PSA 10 FPO Charizard. POP 0! LIFETIME BANNED BY PSA?! L@@k
I'd agree but with what's going on right now and a card like Ishihara GX selling for $50k, I wouldn't be surprised if he got his price. There probably is someone out there that will pay it lol.
Are you really comparing Ishihara GX with FPO? FPO will NEVER have anything close to the Ishihara. Both in terms of history, prices, value and rarity
FPO is rarer but 1st ed is history.
I collect Charizards but never had any interest at all in fpo cards. If it was intended for inclusion in my collection I wouldn't pay anything. If it was for flipping and I could make something then I'd buy it.
Ishihara is rarer, and will likely remain more valuable, but FPO cards are prototypes that were essential in making a prominent WOTC set. While Ishihara GX is a card made for someones birthday. Yes, I know he's the president & I respect him greatly. But slapping his face on a card doesn't automatically make it more historically important. Especially for a card we didn't even know existed until a year ago.
I understand people don't like prototype cards like these, but we can't underestimate their importance. They helped to create the cards we cherish & love today. It's possible with a good pitch and the right person he could get that price. It is a Charizard after all lol.
I don't know if I'd consider Expedition to be an epic historical set though. Now if here was an FPO of 1st Base of Shadowless Charizard, well that's a different story.
Yeah, it's among the weaker sets from that era. But I consider every set from WOTC historically important, just on different levels. A prototype of a more iconic card would definitely be a different story.
I love the FPO cards and I think as a community we are very fortunate to have them in our collections because they were never intended to be known or seen by anyone outside of the production. It's owning a real piece of history that belonged to Wizards of the Coast that was never intended to be out in the public. There aren't that many things we can say have a story like this that is proven and a real part of the WOTC era that is not just speculation. The First ever English E-reader set needed these position test cards for production and with their success two more E reader sets were produced thereafter. Forever be part of WOTC Pokemon history!
The FPO charizard psa 10 was actually mine
unfortunately there were more people on virbank trying to break the post with negative comments so i decided to delete the post in already a hour lol.