Meloetta Aria Forme: Legendary Treasures 78/113 (with BW68 Promo as close second; Meloetta has a lot of great artworks in general)
Meloetta Pirouette Forme: BREAKthrough 85/162 & Unified Minds 123/236 (I couldn't pick one over the other in this case; both are amazing in their own right)
Genesect: XY119 Full Art Promo (Genesect artworks are rather lackluster tbh…)
Chespin: BREAKthrough 7/162
Quiladin: XY 16/146 (it only has three artworks apparently!..)
Chesnaught: XY68 Promo
Fennekin: Fates Collide 10/124
Braixen: Cosmic Eclipse 22/236 Tag Team Full Art
Delphox: Forbidden Light 17/131 (with the Art Academy Promo as close second, and honorable mention to the XY19 EX, of which I love those dark purple/blue colors mixed with the red/yellow)
Froakie: BREAKthrough 46/162
Frogadier: BREAKthrough 47/162
Greninja: Unbroken Bonds 117/214 (with Unbroken Bonds 201/214 as close second)
Bunnelby: Forbidden Light 97/131 (surprisingly I like all of Bunnelby's artwork, but this one I like the most)
Diggersby: Crimson Invasion 88/111 (not the biggest fan of the Pokémon design itself, but its artworks are pretty solid overall)
Fletchling: Steam Siege 94/114
Fletchinder: Guardians Rising 110/145 (with Japanese Jet-Black Spirit 056/070 as close second)
Talonflame: Guardians Rising 111/145
Scatterbug: XY 15/146
Spewpa: Battle Styles 012/163 (Spewpa only has four artworks to choose from)
Greetz,
Quuador
Shouldn't this week's thread start with Meloetta @pokemontrader ? The last one ended with Keldeo, I had to check as I didn't remember choosing cards for Kalos starters

Ah, you're completely right! Meloetta and Genesect, as well as all gen 6 starters should precede indeed.
I guess I can just copy-paste some of the ones that are supposed to be for next week into a txt doc for now, and add the Meloetta, Genesect, and starters later today.

EDIT @xzini @pokemontrader Changed my post above to add the correct Pokémon. Consider the ones I've removed a preview for next week.

Greetz,
Quuador
Did I start at the wrong number???
I'm sorry!!
Ooh, I had forgotten about E4 and how fun this weekly thread was! Sounds like a much needed break from building a list of every Snorlax cards

Here I go: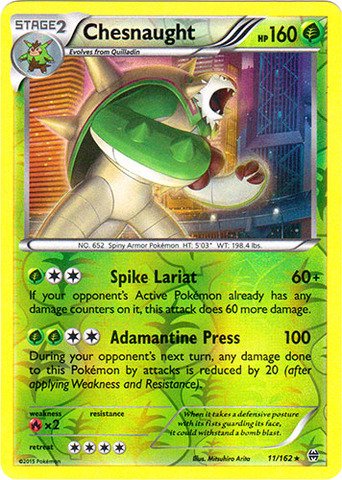 Honestly, this was tougher to choose than I expected