I didnt find a thread about this, but it's as simple as the title: do you like this kind of stuff? extended art cards, or customs when it's about your fav pokemon. Share them if you have any! (obviously im not talking about knock-off cards from Aliexpress or something like that!)
I have just a few, starting with this two lovely Psyduck extended art cards by PokeCardsArt. Good thing about this artist is that he send the original drawing and not a print so you can touch the surface and feel how it was actually made, It's actually great!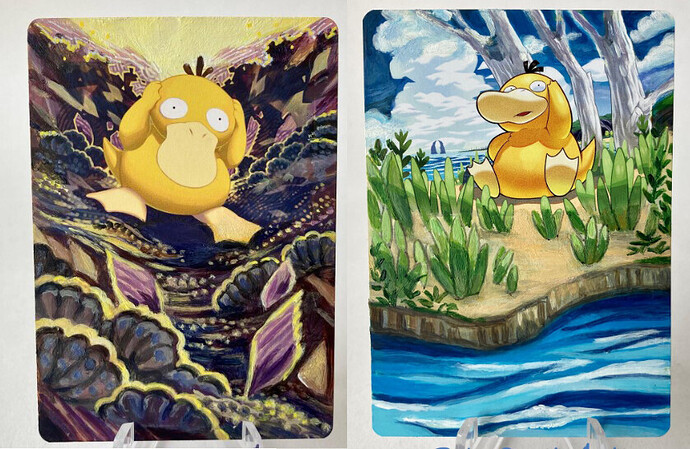 Also, as a bonus, got this on IG like a year ago and I found it actually extremely cool

Artist is Rushfortacos, you can check the holo in movement here and here , This of course are 'mass-produced' as it's not an artist working over an existing card. Still the holo it's really good and they look amazing in a binder with the og Charizard!