We all know about Ash's Pikachu and Gary's Eevee, but if you had a kick ass team, maybe even had a legendary or two you captured, who would be your companion? Who would you leave outside of the Pokeball as often as possible? Who would you not have the heart to evolve if they decided they didn't want to?
Had a hard time choosing between Aron, Totodile, Jigglypuff, and Venonat but ultimately I imagine my team would have a little dwarf Venonat that could fit into the palm of my hand. I always loved the look of the Pokemon with the distinctive "Veno-nat!" call from Episode 32 of the Anime, the big bulbous eyes, and it's fuzz.
Just look at this cutie: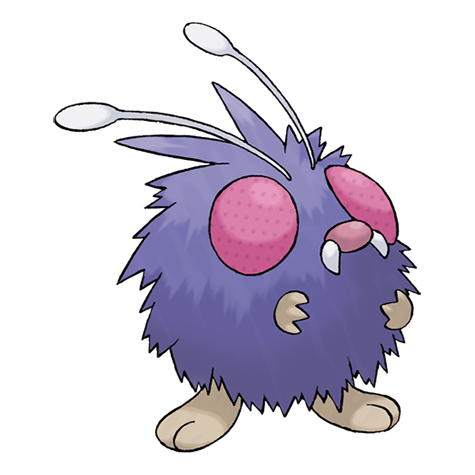 So who would be your companion?