Why thank you, glad to be part of this cool community.
Hello all, my name is Sabrina. I am writing to you all from New York, New York, this is where I currently reside. I am looking forward to connecting globally with others who are passionate about collecting, specifically Pokemon cards.
Welcome, @slimsabby ! Glad to have you here!

Hey all! Finally made an account after hearing so much about this site. I've been into Pokémon ever since my father came home with a Gameboy and Pokémon Red! Collected up until high school where everyone moved onto magic and not wanting to be the outcast I followed suit (should have just stuck with Pokémon). Still played all the games but got back into collecting when the craze picked up. Unfortunately all childhood cards were lost due to moving around a bunch so slowly getting all my favorites again but primarily focused on finishing my Dark Gyarados binder and getting as many Japanese promos/Vending series as I can!
Nice focus. JP is so much fun! IMO. Glad to have ya', @Fallingbread !
Hi, im mrreef24 I'm new here been in the hobby over 25 years, own a card shop mostly online at the moment look forward to making new friends

Snide here. The man of many usernames. PokemonChina, ChinaZard, etc. aka the guy who flooded the market with Chinese Ex Legend Maker.
I'm back!
The man of many faces has returned!

Welcome back! I promise, no @Snide remarks.
Hello . Joined due to the knowledge base known to exist here, and appreciation of essssmmmmmpratttte. Original player/collector, put away for 20 years, tried selling original collection in 2020 when boom came and after multiple buyers with cold feet backed out, I started collecting again with the goal of buying > grade> reselling. Life decided i had more important things to deal with in 20/21 and have just been slowly adding to collection . Mainly a genwunner but do like and appreciate most mons. Pinsir is my dude. Getting close to being done with PC goals for him. Working to complete a Shadowless set , JAPANESE BASE SET-FOSSIL… I play : GO and TCGONLINE .
Hi everyone :]
I thought I'd post a short introduction here as I'm new to the forum.
I've been a longtime Pokemon fan since I was a child. No other franchise has completely stole my heart in the same way Pokemon has. I've decided to start collecting the TCG semi-seriously, as I have very casually collected Pokemon cards for many years, with most of my collection stemming from my childhood.
To start my new collecting endeavours, I've decided to start collecting Mawile as it's one of my favorite Pokemon and heavily underrated despite it's awesome design. If anyone would like to help me out with some Mawile TCG information I'd highly appreciate it.
<3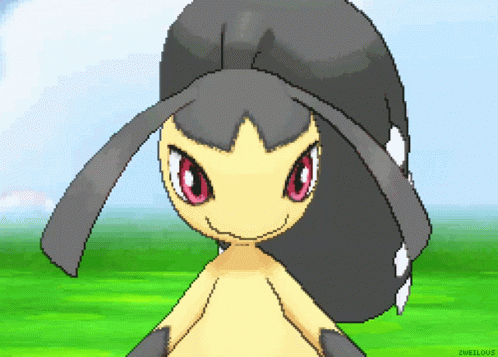 Thanks for the welcome

The bulbapedia website has been a friend for me in the last 48 hours of me trying to figure out which cards I need to get haha.
Hello everyone my name is Justin, many of you gave probably seen me in the YouTube videos my name is Justin dir . I've been in the shadows here on E4 for a long time , I'm very active in the Pokémon community and I have a very nice personal collection singles and sealed, im here to learn from you all and create relationships and network, very excited to be here looking forward to this amazing forum and all the people part of it, I sure hope I put this in the right section or I'm going to feel like a goof ball but we all make mistakes anyways see you guys out here

I've moved your post to the long-running welcome thread
Welcome! Always great to see long time lurkers reveal themselves
Welcome, @juszard ! Glad you've stepped into the light. and you can always just chill and watch the posts too. Cheers!