Hey all,
Even though this is a pokemon forum, I am sure a lot of us collect sports cards as well. Since most sports card subreddits and such are cesspools, I wanted to create a thread for anyone here to talk about all things sports cards.
Show off your cards, discuss new sets, ask questions, or just chat.
I'll start by showing off my favorite sports card in my collection.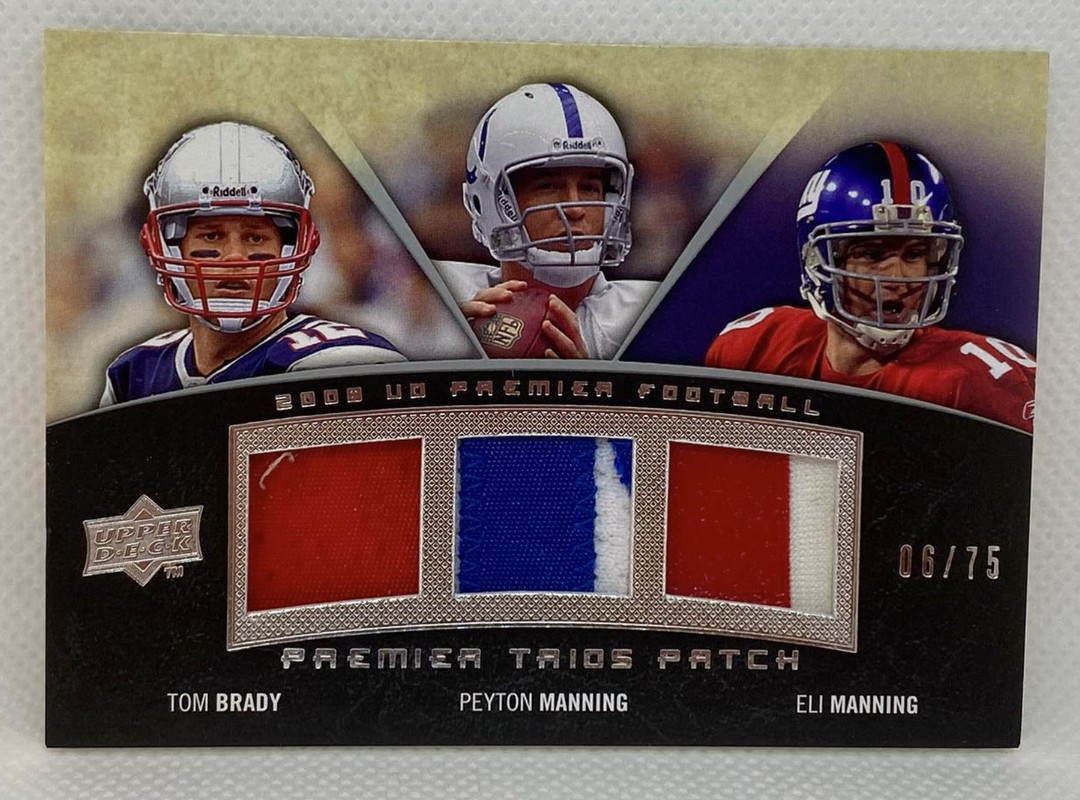 This is a 2008 triple patch card featuring game-worn patches of Tom Brady, Peyton Manning, and Eli Manning, numbered to 75. This card is special to me because 16 of the last 20 Super Bowls featured one or more of these quarterbacks. This card truly encapsulates dominance of the sport. There have been one or two cards with these players together recently, but being from 2008, this is one of the only releases that happened before their rivalries were fleshed out.
Let me know what you think, and I'd love to see some collection pieces of your own!