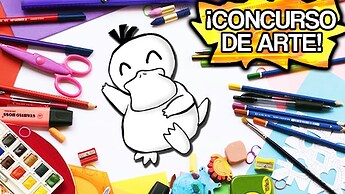 Hi there, this will be a long thread that I will divide in three separate posts, so I hope at least someone will find it interesting! Before I start, I want to apologize for my english, Ill try to write it as clear as possible but it's not my first language so probably I'll commit some grammar mistakes. That being said let's begin.
My love for Pokemon started as soon as the game arrived in Europe, first with the games, then the anime, and finally the TCG. I remember buying the Pokemon TCG for GBC and also a deck to try to understand the game in both virtual and physical form. Long story short, I ended up playing and collecting for almost two years, until my passion for video games grow up and I stick to that, leaving the cards aside (didn't help that the local I went to play stopped the league and tournaments so the community just vanished). We can jump to 2020, when Logan Paul did that stream and a YouTuber from Spain called ElRubiusOMG copied him and did a Team Rocket box opening a few months later.
When I watched both events, the nostalgia combined with me still having my childhood binder with me just clicked and I started collecting again. To this day. I tried to learn as much as I can, as I've been out of the hobby for so long, so I checked info about the sets, the cards, and everything. I found channels like @Smpratte specially useful because they have a lot of knowledge and helped me to enjoy more niche stuff, like artists styles, promos, differences between japanese and western releases, and so on. I dont know if he was the responsable for the next phase or I just found an article on Bulbapedia, but at some point I wanted to do something more than just collect for myself.
The First Art Contest
Around mid 2021, I discovered Illusion's Zorua (L-P Promo). And I just LOVED the concept. So after realizing that Europe was not eligible for the official Pokemon Art Contest, I created mine. I rely on my community, after the reception of me opening some booster packs and some of them enjoying the nostalgia trip collection again with the TCG. With more than 130k subscribers on YT, a few thousands more around Twitter, Twitch and other social media accounts, I announced that I wanted to helm an art contest based on that Zorua's one. And here are the results.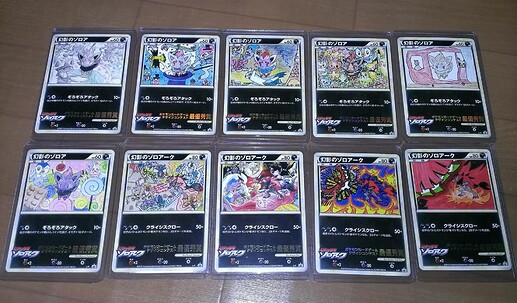 Rules & Concept
They were basically the same as the Zorua Illusion, but I picked Psyduck as the main pokemon because it's my favourite one and I thought my community would enjoy more the contest if we do something with him. I'm not good at drawing, but I did my best trying to create a cool one to be used as a basis for the card.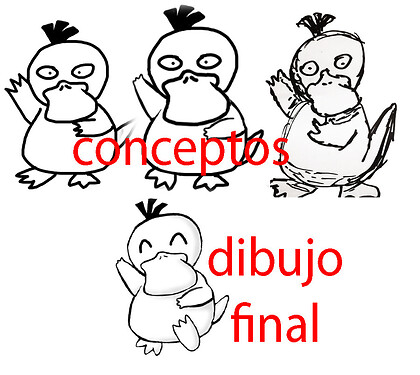 (Top right, drawn on paper, left painted over the lines in Photoshop (but with my mouse, as I dont have a tablet or anything to drawn. And the final drawing, after some time trying to do something decent)
Participants needed to print my Psyduck in a DINA4 format, and do the rest of the artwork as they wanted. Materials, style… everything was allowed, they only needed to keep the Psyduck on the same spot and fill the blank space. Oh, digital art was not allowed for this contest, I wanted to keep it as much 'traditional' as I could, like a summer afternoon entertainment.

The contest was active for one week since its announcement and around 40 participants sent their work. My channel it's not about art, illustration or anything else related so I think the number was actually pretty amazing, as I didnt promote it outside my community (on the next contest this went much higher, but we will get to that later).

So we had the concept, the community delivered and everything worked pretty good.
Participants
As I said, around 40 sent an illustration. I'm not going to upload every picture here but you can check all of them in this gallery. This is a few selections of some of the drawings. Id love to know what your favourites are as well!
Jury and Winners
I wanted this to be something special, not just a random contest, so for the sake of objectivity (since I love Psyduck and I know my community, so they probably will think I would choose the ones I prefer and not the betters) I tried to have a jury to pick some of the winners. The Jury was composed by six people, five of them related to the Pokemon Community in Spain (two VGC players, one voice actress & streamer , and a journalist from a big media outlet that also runs a Pokemon Podcast), also, the the icing on the cake was Conrad Roset, the most international of them all as he designed and created Gris, an stunning video game that won some international awards, including an Annie for best animation.
(An example of Conrad's art, all for the game Gris)
The contest had six winners in total
Two based on the popular vote (the drawings was numbered and the artists didng signed them, just to make it fair), so an Audience Winner and 2nd Place.
Jury Award, both with a Winner and a Runner-up
Caith's Award -yep, that's me- with two I wanted to save as I feel it was actually amazing.
Results
So these were the results of the art contest, six illustrations turned into Pokemon cards that I designed on live stream, always with the community backing everything and being part of the process. Only 18 of each design was printed (and they are numbered), and 10 copies were sent to the winners (I save the rest for raffles, my collection, etc). All of them have the Winner text in Gold and an sparkly 'holo reverse', or something similar to that!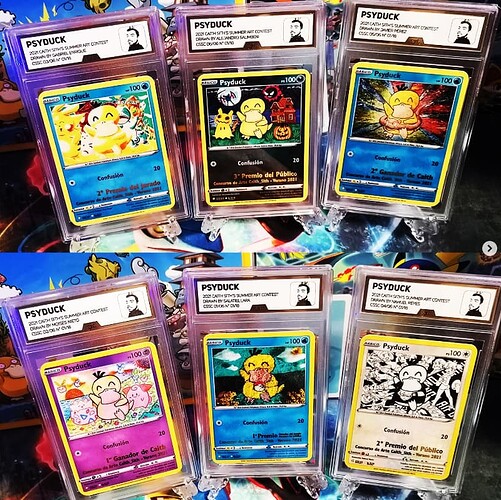 (Nº1/18 of each design slabed by CGS as I just wanted to keep them protected in my collection)
The 'spark' effect
Final words
If you are still here, thank you. This was my first art contest, it was an amazing experience and the response was so, so good, that I didn't want to stop there. So after a few months (Psyduck art contest was held on July 2021) and inspired by the Celebrations set, I started a second one in november 2021. This time, the theme was the 25th anniversary, all the 850+ pokemon eligible and… well, check the next post

P.S If there is something that it's not well written or do you have any doubts, feel free to ask!