Oh yes, the ultra rare gold star Raquazord
Can't wait for this, potentially in a video
A little thought:
I am very happy with the success that Pokemon artists have.
I just hope the money won't make them greedy and lose the passion they have in their work. Because many event organizers will try to invite them by offering good compensation, maybe even a bonus for every card they manage to sign. Artists will likely earn a lot more this way than drawing for The Pokemon Company.
He was freaking tired! If you saw his face youd understand lol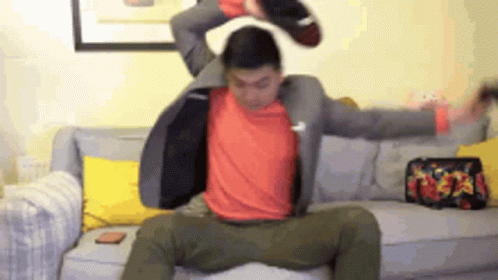 well you'll be pleased to know that this was a response on discord within 3 minutes of the post being shared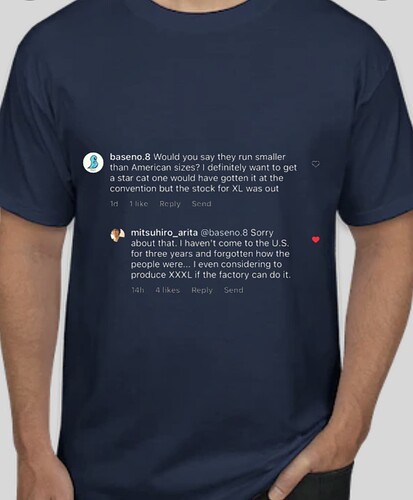 I took the last XL, it fits as a large. And his last name is misspelled on the back lol
If they were Americans I would worry about that. Not the Japanese. Their culture is so different.
I don't know if others have seen this but Ocala put a FB post addressing the situation and Arita responded. Whoever is doing the communications at Ocala maybe should do the work to understand the situation so Arita didn't have to clarify and refute what they said. Also take responsibility for your own event and don't blame the artist haha I feel bad for him. Log into Facebook | Facebook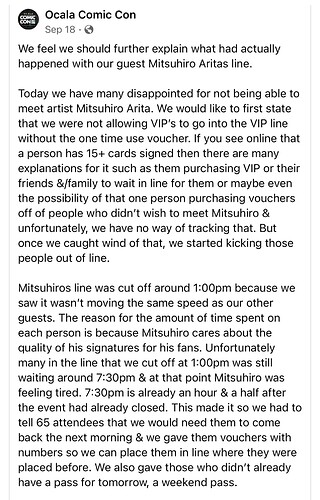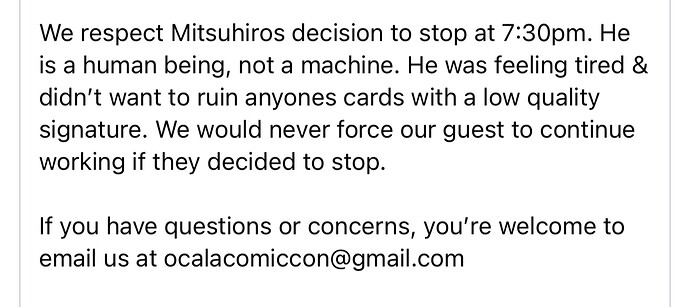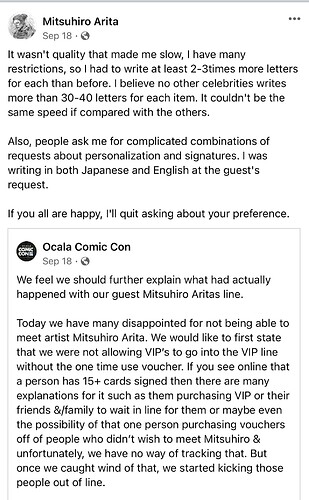 Wow. Talk about unintended consequences. Personalized signatures slow down the line and makes less people get a signature as opposed to the basic signature most people want.