Hoping to share my collection here along with some purchases / recent pulls. I'm getting back into the TCG and topping up my childhood collection with a lot of new cards. Here are some of my recent purchases and pulls!
Yesterday I went to the store and got myself a single booster pack with the Infernape, Monferno and Chimchar trio included. I also got the Darkrai elite trainer box and the Infernape V promo box. Here are my main pulls from those purchases :]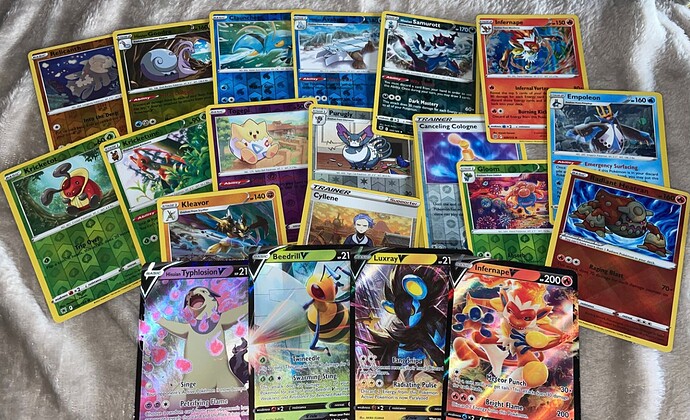 I also decided to order a ton of singles from BigOrbitCards the other day, arriving in the mail once I got home with my store purchases. There were a few others (mainly common Mawile cards and other common Pokemon cards I liked the look of) but I didn't feel like picturing all of them. Here are my main purchases from that haul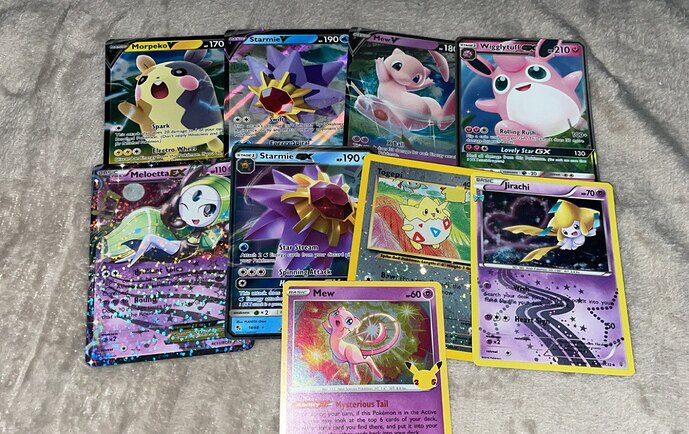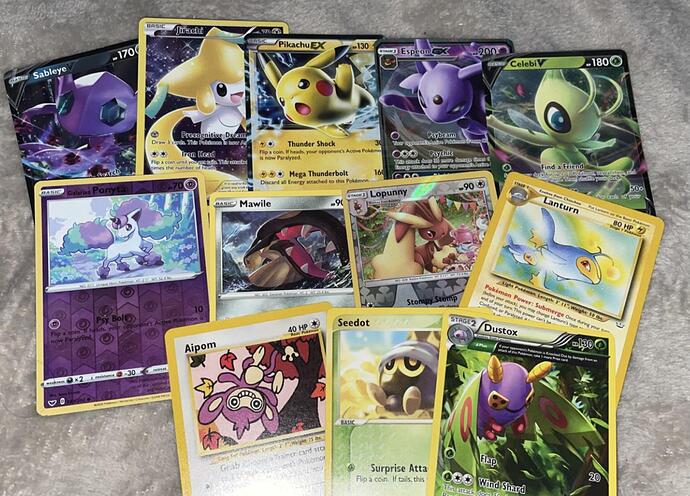 I'm super excited to add to these to my collection. I'm a big of Nishida's work in the TCG so adding the Seedot makes me super happy! I was also super pleased to add the Southern Islands Togepi into my collection as I've never owned any cards from that set.