Currently E4 has two themes available to choose from. To change your theme, go to your Preferences: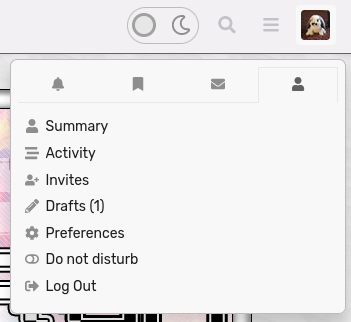 Under Interface, you will see the following options: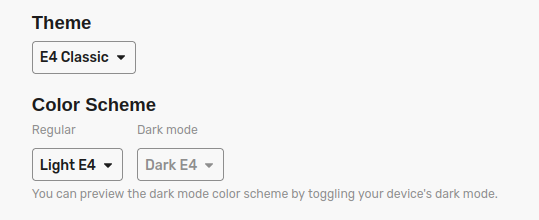 The default theme "E4 Classic" offers a classic look that should be familiar to long-time users. We recommend "Light E4" and "Dark E4" as the color scheme for this theme but feel free to mix it up.
Speaking of, to flip between Light and Dark mode, hit the switch in the header:


Alternately, for an even more nostalgic look, try the "GB Theme"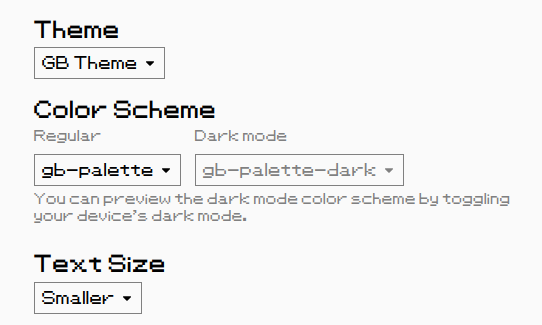 Again, we highly recommend using "gb-palette" and "gb-palette-dark" with this theme, and given the font it's best to set the size to "Smaller".
NOTE: this theme is meant for the desktop version of the site. If there is sufficient demand I can get it working on mobile too.