Not sure if everyone remembers when @milhouse created the What are your plans for your collection in 2015? thread regarding goals they had for this year.
I said


I've accomplished 50% of my goals thus far and here they are.
Master PSA 10 Masaki set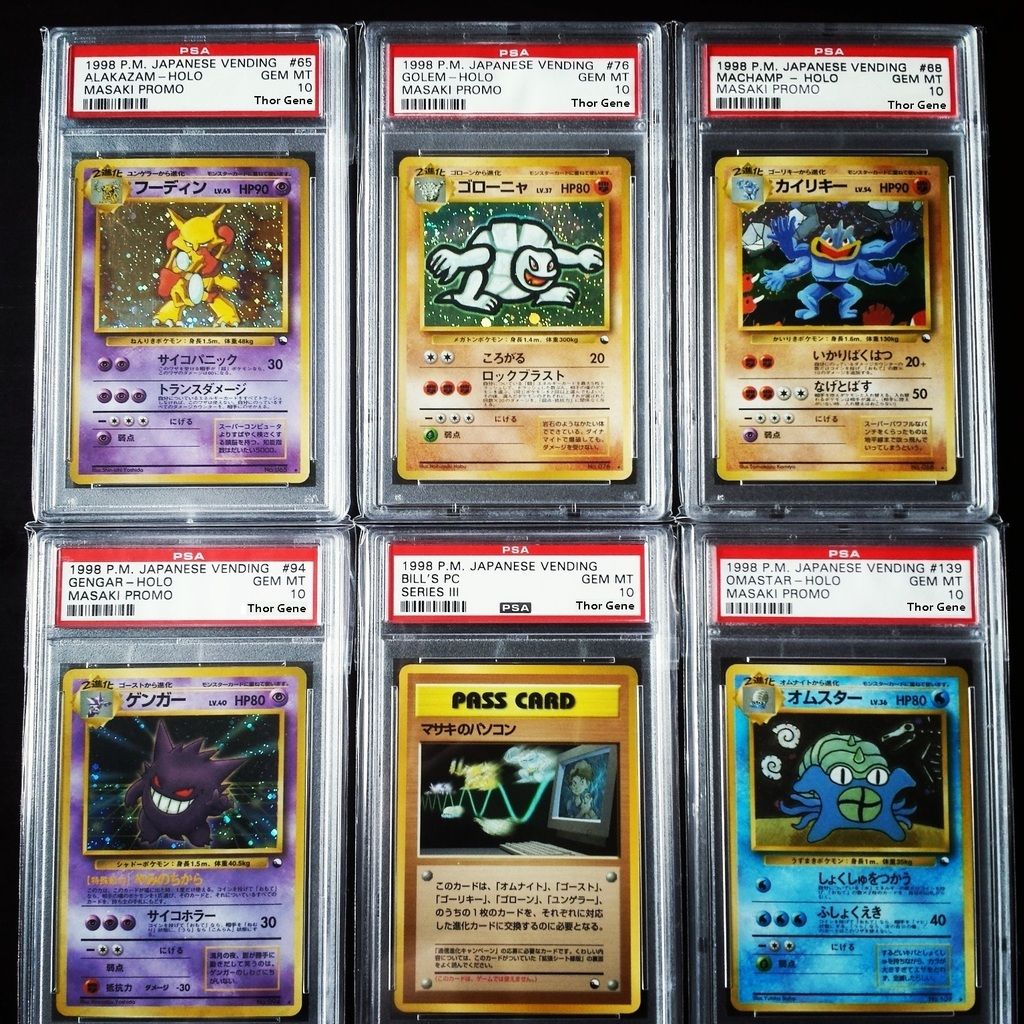 EDIT: Played around with Machamps Label since it read "Vending Promo" instead of "Masaki Promo" (PSA will fix this free of charge, so that's the next step is to change the labels to please my OCD and have them all slabbed in the new clam shells.)
Master Red & Green Holo gift set

Has anyone else accomplished or started their goals for 2015? My next goal will be the Natta Wake set!