Yes, sorry. Confusing verbiage - I wish they had given that art a cosmos holo as well, not just reverse

OOOOOO nothing i love more than an army of ones favourite cards ! I posted a pichu army photo on my instagram recently haha so many pichus

Since we're in the new site I've updated the original post with a link to a Google Photos album full of every scan of every Torchic and deleted all of the imgur links.
And here are two exciting additions I made recently, even though one isn't a Torchic


Thank you @dack for the Gold Star! (Yes, I know it's labeled incorrectly. Life is short, who cares?)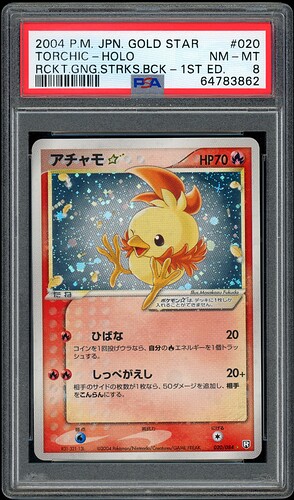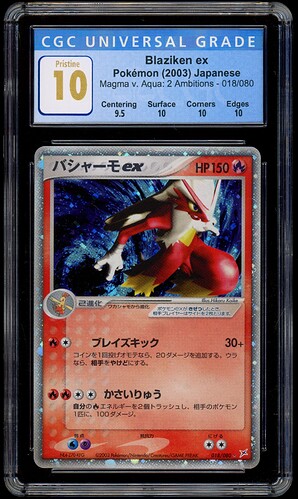 Tapp that heart!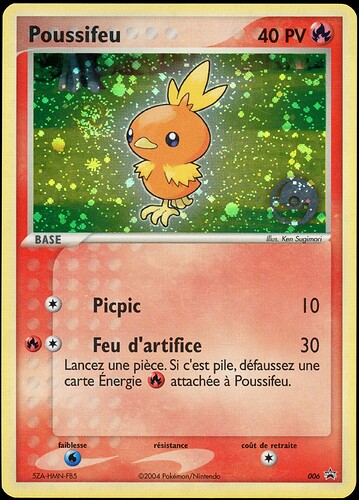 New addition to the Torchic Army!
My heart is so full

I was finally able to knock this French #006 promo off the list, and I can't stop staring at it. Although some of my cards are worth a lot more now, this was the most I've ever spent on a single card in my entire collecting journey. I just need to pull the trigger on a German #006 Torchic to finish off the #006 foursome!
Major congratulations, @Tapp! What an accomplishment!


Some chicks added to the collection that I could never even dream of having. I am floored by Saitou's generosity having done sketches on every card at this event, and will cherish these cards and the memories for many years to come♥️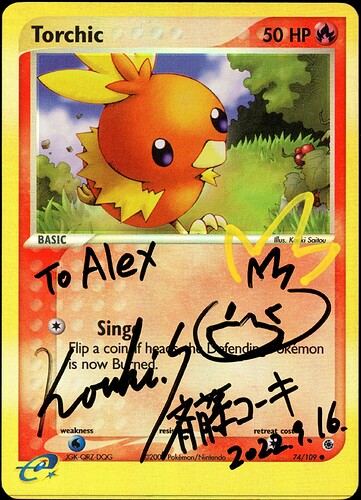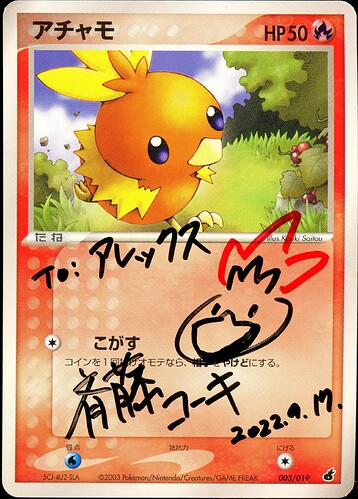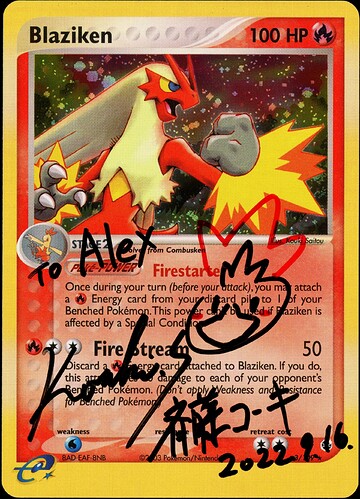 I got to see all the cocks in person