idk why there are so many duplicates, but still fun to see where everyone puts everything
Wow, that was difficult. I tried to leave out the ones that I don't have any opinion on, but it turns out that almost all of these cards are pretty incredible! Don't really get the hype about Umbreon and Rayquaza, tho. They're nice, but no particular stand-outs to me personally.
It feels wrong ranking them when they are all so high quality. Best thing Pokemon has done in a long time. My top 3 are Noivern V (my favorite), Shadow Rider Calyrex, and Sneasler.
Way too many to do accurately, here are some of my favourites and not-so-favourites
Very hard to say any of these alt arts are bad, so just consider this a ranking from "very good" to "among the greatest card artworks ever produced."
lmao thats why i consider it a hisuian sneasel special art and pretend the sneasler is just making a cameo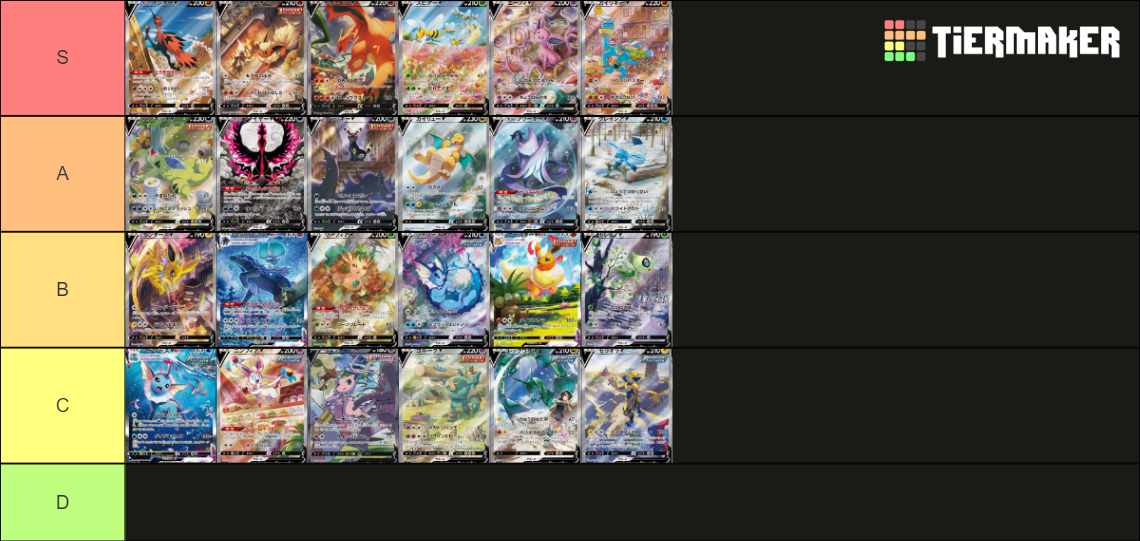 lol my two favorites are your first and last picks
Each row is also in order of how I like them. And as mentioned in one of the other comments above, even D tier is still better than good in my book. All of the alt arts are amazing, and imo the best type of modern cards they've added.
Greetz,
Quuador
I love them all to an extent but the urshifu Vs are definitely the weakest to me
I. Can. Not. Choose.
So, I'll pick the one that always stands out, among all the others. It might not stand out on it's own, interestingly, but in all of these lists, your eye goes to one card: