The set has been out for a while now, and I think I can confidently say that this is one of the best sets ever made. Since there are so many great artworks, I decided to make a tier list! Turns out someone already made the template for it (includes all secret rares, radiants are excluded). So props to whoever made the template! Here's the link to make your own tier list: https://tiermaker.com/create/vstar-universe-tier-list---secret-rares-1555478
This is my personal tier list (I excluded trainers and energies). I ordered S rank from my favorite to least favorite S-tier art. I also decided to rate the 9-card Saitou set as a group.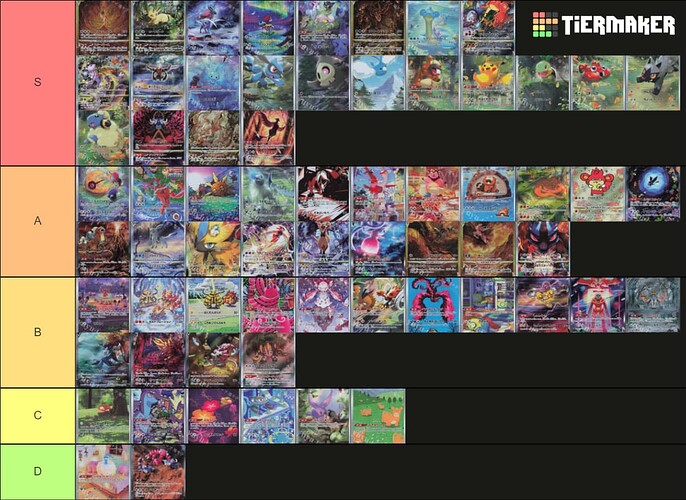 Unsurprisingly, my tier list ended up being very top-heavy. I am very curious to see what you all think are the best cards, so please show us your tier lists!