I can't see the photo, it just says 404 image not found.

One of my favorite cards fits here nicely. It has a really different origin story depending on language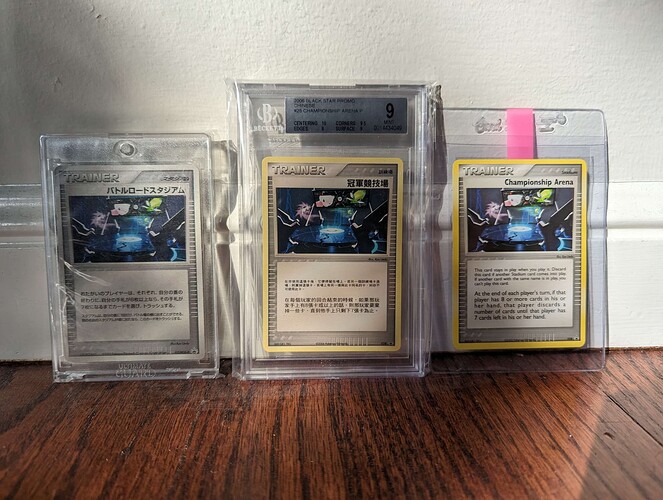 Japanese one is from the Battle Road 2005 events
Chinese one is from the Champion's League that was held in Taiwan
And lastly the English one is from the 2005 World Championships!

English Ultra Prism reverse holo, Japanese GX Ultra Shiny reverse holo, Korean GX Ultra Shiny reverse holo (though the mirror holo doesn't really show up at this angle)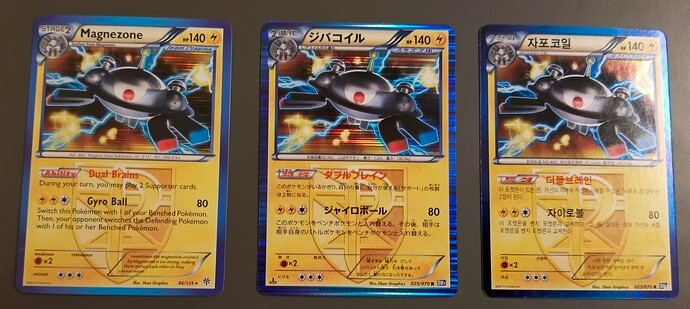 Once again, the Korean holo doesn't really photograph well
I highly enjoy the BW Korean holos compared to English/Japanese pattern. I have 2 myself (Umbreon and Glaceon)
Yeah, the not cosmos holo is definitely a lot nicer looking than the horizontal lines
I will use all possible opportunities to post these cards with zero shame
Topps chrome spectra muk
Topps chrome sparkle muk
Topps chrome tekno muk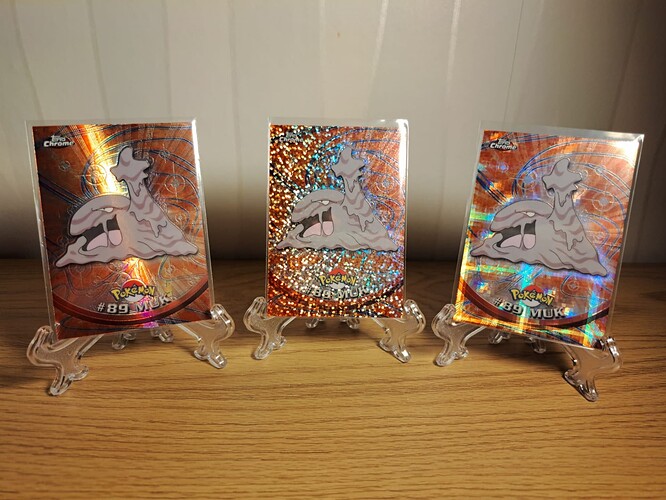 Early unnumbered promos were made for this lmao