i burnout from making 1 instagram post every year
Max once told me to suck his dick and it was the highlight of my trip to Australia
I love how when he gets the good bread pull for the first time he checks the back. That's hysterical.
Watched his Triple Beat opening and the Snap Gyarados vid. Both pretty fun. I'm not too big on card openings these days but I had no issue watching the whole thing

I tried. Too much screaming for $5 modern cards.
Maybe I'm just immature (I'm definitely immature… working on it), but the little "yeah yeah yeah" sound effect when he is fully seating a sleeved card into a toploader gets me every time

fun fact, that's not "yeah" but "Jeff" from the critically acclaimed film 22 Jump Street:
This has been a Maxmoefoe Lore Minute ™
Wow, I had to listen to them back to back a couple times. I never knew this!

Have you seen the movie chef?
i was hoping for some deez nuts sound bits. maybe next video

The "Jeff" counter can resume. I'm so happy.
Anyone else not a fan of this specific type of collectible unboxings? He's done a few of these videos before from the same company.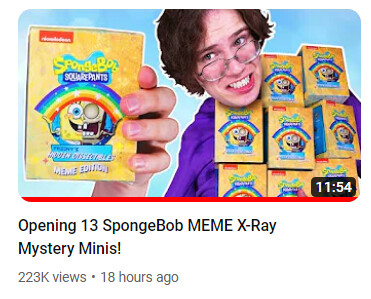 I guess they all feel too similar and or like Funkos which im not a big fan of. The video was still entertaining though!
They can be a breath of fresh air to help break up the Pokemon content. I think he does it so that he can draw a wider audience with his videos, especially since he's already considered the GOAT for pack openings amongst Pokemon fans. I watch him just because I like hearing him yell and scream.