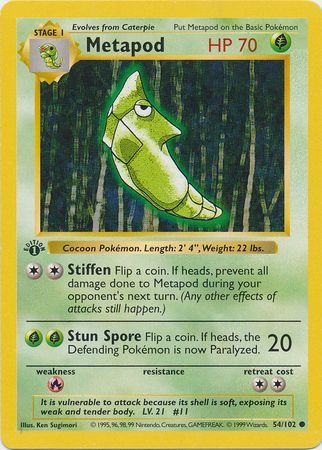 You all know Base Set Metapod.
Whenever I've looked at this card, I've always seen it as being a side profile of Metapod, with Metapod looking to right, with a grumpy expression in his right eye and a prominent nose.
It literally just dawned on me that in fact, what I thought was Metapod's right eye is actually its left eye, that Metapod is looking an entirely different direction, and that its expression is not grumpy at all.
This is obvious when you compare the illustration of Metapod to other images of Metapod and see what its posture is supposed to look like.
You guys probably already knew this, but this has blown my mind. I need to re-think everything I thought I've known since childhood.