I recently bought an Ikue Ōtani signed Pikachu, and it arrived today. For those who don't know, Ikue Ōtani is the voice actress of Pikachu (as well as a few other Pokémon in the Japanese anime like Goldeen, Corsola, Oddish, etc.). My friend concerned me about the legitimately of the signature however, and I'm kinda doubting myself as well. So, I figured I'd just ask some experts here.

Here is a picture of the Pikachu with signature: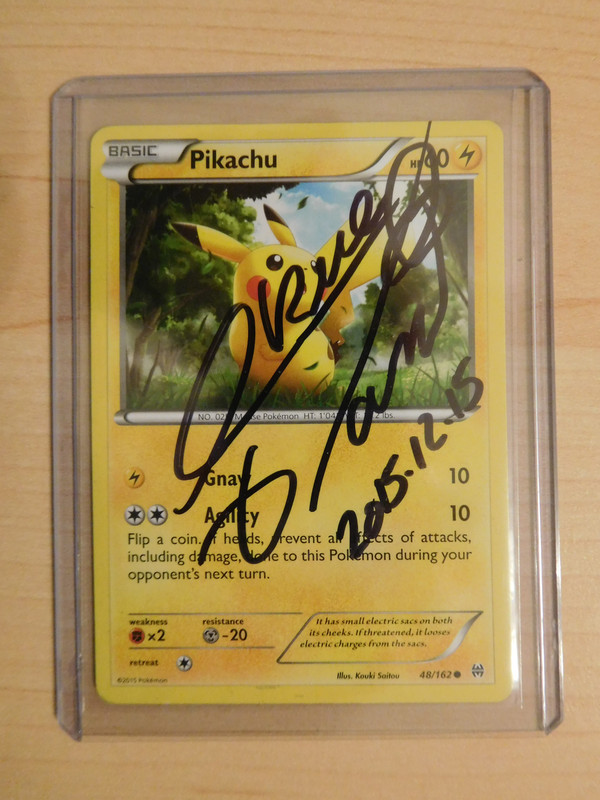 Unfortunately I couldn't really find a lot of Ikue Ōtani's signatures, except for these two: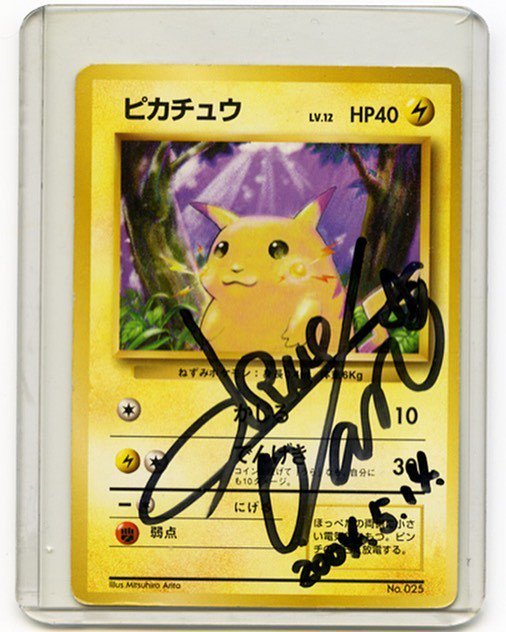 EDIT: Found another one:
As you can see, the way the "k" in Ikue is, and how the line of the top part of the "t" in Ōtani kinda diagonally underlines Ikue is different for all three. The bottom two I found online do look more alike than the one I received however, hence my concerns.
I do know that some people have very similar signatures all the time, and other vary a lot. She could have been rather busy, and made the signatures pretty fast, or she just has a style of writing signatures that differs a lot. I know my own signature can vary sometimes quite a bit, mainly because I almost never have to put my signature on anything. Since I can barely find any signatures of her online, it might be the same for her? Then again, being the voice actress of the mascot of Pokémon does seem like a pretty good reason to write autographs fairly often (if someone recognizes her of course).
So, two main questions:
Does anyone have any other pictures of her signatures?
What do you think about the signature of the Pikachu I received? Real; fake; or don't know?
Off-topic, but this is a rather interesting article about her.
Greetz,
Quuador