I sent off my card to get graded by PSA on my own, no middle man
(card is in absolute pristine condition see photos)
Paid for premium service $2000, shipped from Australia to PSA, received the grade back 24-48hrs after sending in my card.
The grade came back a PSA 6, I was shocked by the grade, i queried with them as to why. I was told this us the graders discretion and opinion and no further details can be provided.
Upon receiving the Charizard back from PSA it was noticeable the card had been damaged in the possession of PSA during grading, as the damage was NOT there prior to sending to PSA, I have photo evidence.
PSA had advised to send the Charizard back in to be evaluated given the circumstances of the damage to the card.
I CAN CONFIRM THIS CARD WAS NOT SWAPPED OUT, THIS IS MY ORIGINAL CARD
I sent the card back in there CRC process, they received the card back in early April
PSA received the graded Charizard back on the 15th April, where I sent a follow up email stating I was awaiting re-evaluation of the damage PSA had caused.
From 15th April, I continued to follow up the evaluation claim with PSA as the process was a lengthy and the lack of communication from PSA was negligent given the circumstances.
Every time I have contacted PSA they have no information to provide including when the evaluation will take place and how long the process would be.
After 11+ emails, over 2 months of waiting for the re-evaluation, the card was finally checked, given a confirmed grade of 6 and sent back to myself on the 25th June 2021,
PSA stating they did not damage the card, they reviewed the footage and there was no mishandling of the card.
Given the circumstance of the card and the type of grading service (Premium 2) I requested further evidence from PSA to prove my card was not mishandled.
My complaint was passed onto David, VP of operations where I continuing pushed my point that i was not happy with the outcome, this is a premium card and i request hard evidence to show the card arrived in this condition. David yet again went on saying they could not provide evidence as this is against their security measures and to protect the privacy of the grading process. He did provide me one image (attached) image is blurry and by far not good enough.
I complained further and was not happy, its not good enough that they cannot provide me hard evidence of the cards condition when arriving and before being graded.
David has referred me to their lawyers now and will not reply to my emails.
I am pursuing this further and getting a lawyer involved.
The card was insured with them for 45k USD so this should be as simple as an insurance claim if they cannot give me evidence they did not damage my card.
Has anyone else had a similar experience?
DAMAGE FROM PSA: is 2 black marks on the card, previously NOT there. It looks like the black marks are from a black ink pen used on the paperwork when my card was received? see paperwork
DAMAGE ON CARD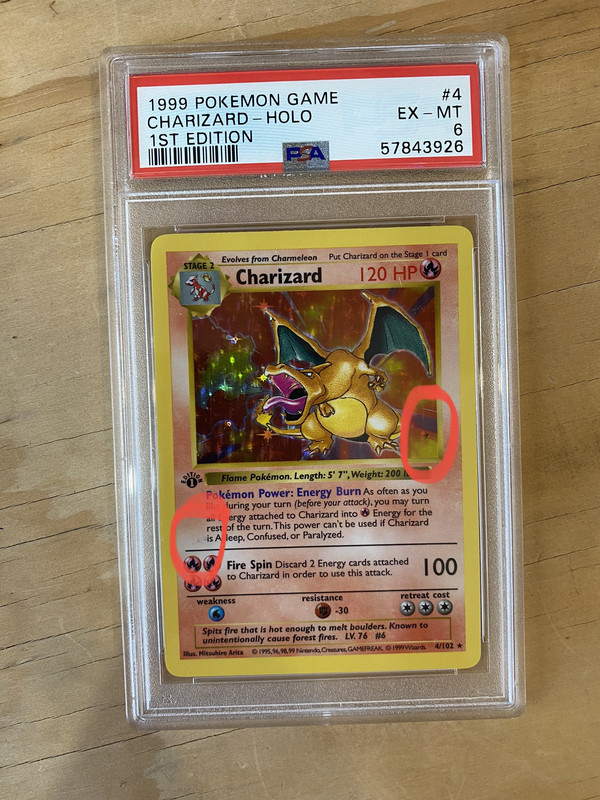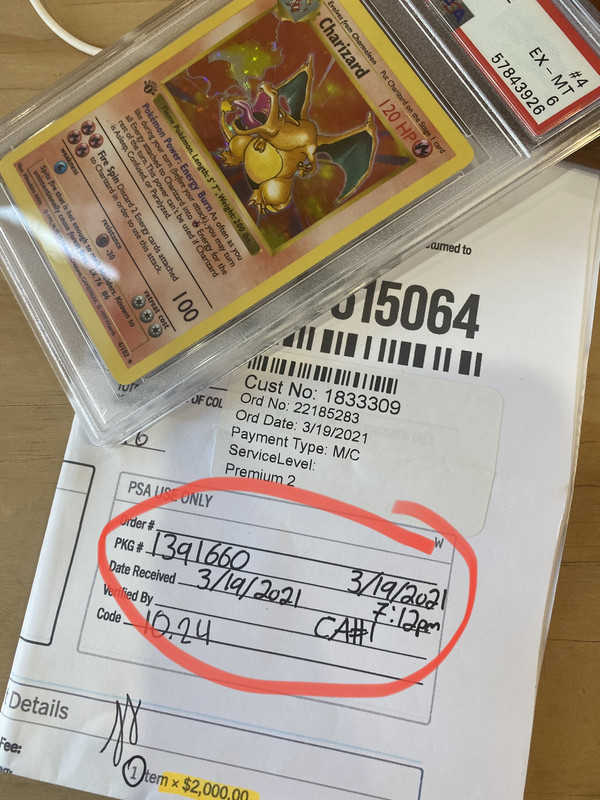 CARD PRIOR TO SENDING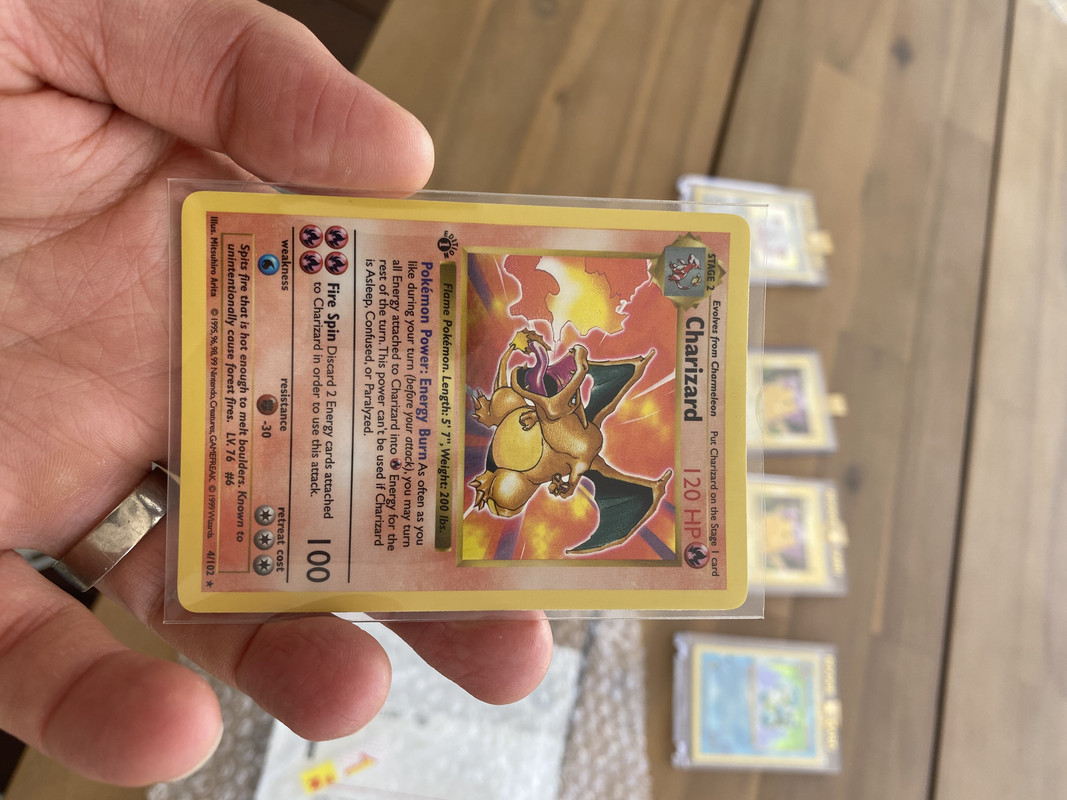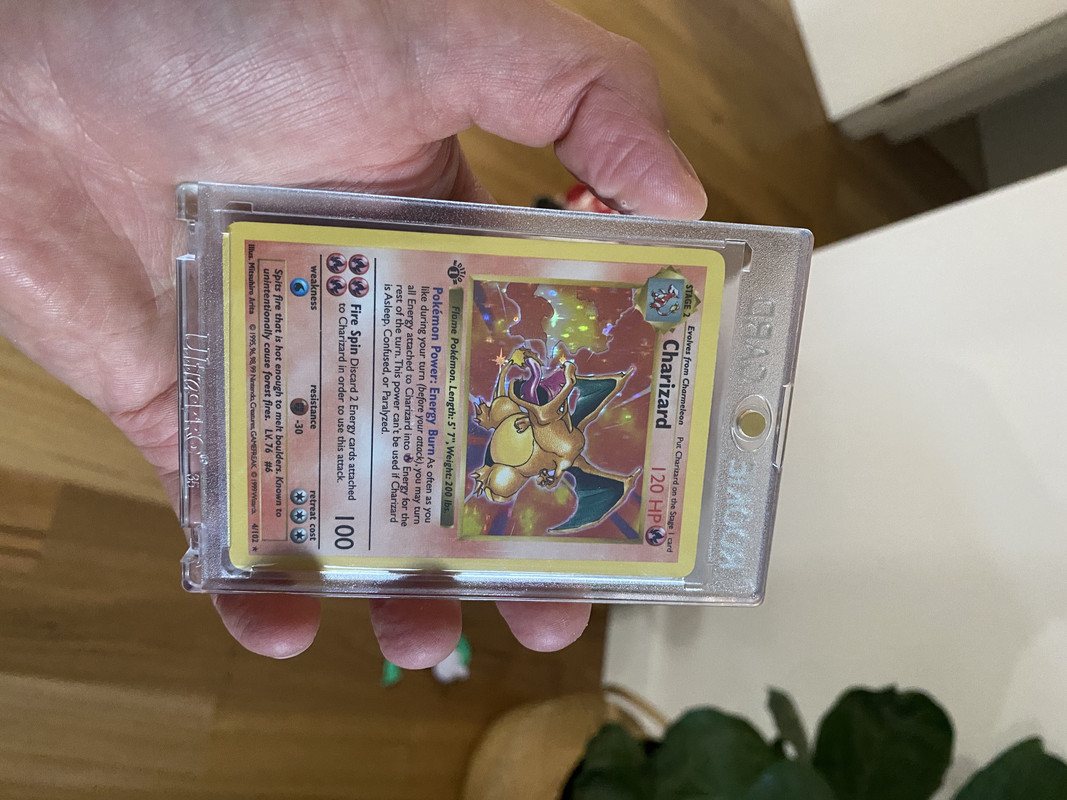 BLURRY PHOTO PROVIDED BY DAVID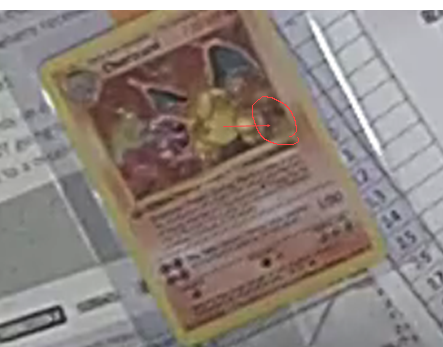 @smpratte @garyis2000