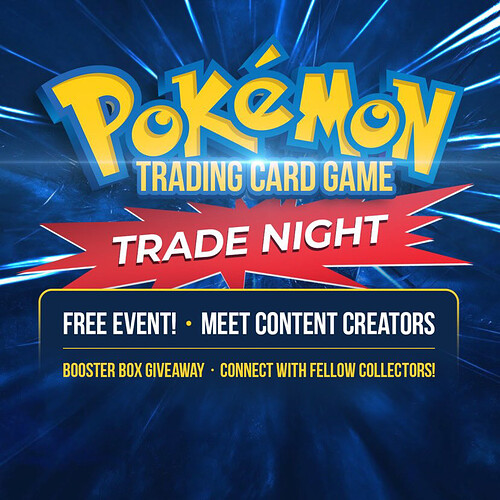 Attention New England Collectors!
DanTCG (On IG), @Pokenomics_, and I are hosting our first ever FREE Trade Night on October 1st at Let's Play Collectibles & Things in Hooksett, NH (1134 Hooksett Rd.) from 1:00 PM to 6:00 PM.
If there's anyone from the area, come stop-by for an afternoon full of Pokemon Talk, Trades, Giveaways, Door Prizes, and More!
This will be our first Trade Night Event; but, we would LOVE to turn this into a more semi-regular event if there's enough interest because right now, there's really nothing for us Pokemon Collectors in the New England Area