Grail means something different to everyone. When I hear "grail" my first thought is my most wanted card that I don't own and is slightly out of reach for whatever reason - cost, scarcity, etc. While others may treat a grail as the centerpiece of their collection, and something they own.
My current grail that I'd love to eventually own is a PSA 10 Crystal Nidoking: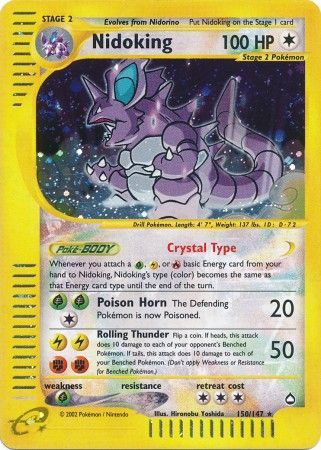 So what's your grail?