I wouldn't look into the pop report too much. It is possible that many Japanese copies are still sitting in Japan.
Note that the Japanese copies will have a different holo type as well.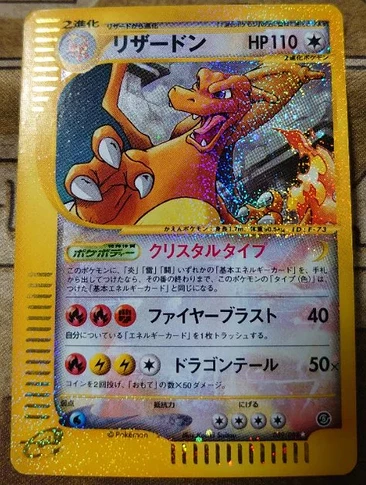 (Not my card)
If price point was equivalent, I would personally choose the English Crystal Charizard.