THE SUPERIOR POKEBALL

Just need the deck box and card sleeves now!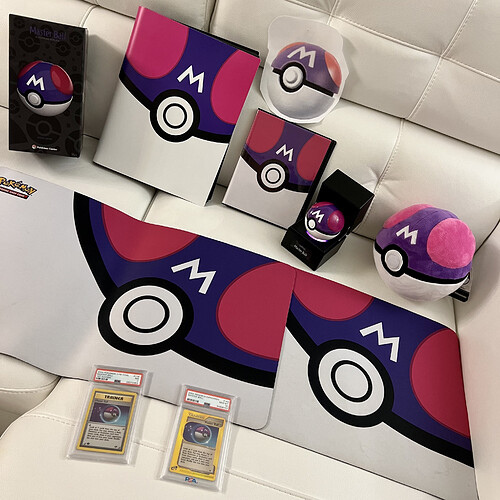 (Original
Post: Master Ball Thread!)
Username checks out

Now this is epic. Good stuff!
I'm sure there's japanese and other languages for master balls that your missing. Though to fully check out on this forum regards to being a master of master balls, you gotta get the title of Staff lol.
I wanna see a master ball themed car.



In fact, at first I thought that was master ball upholstery.
It IS legit, By The way.