Lillie full art from Battle Boost GX…in Korean. What's the deal with it?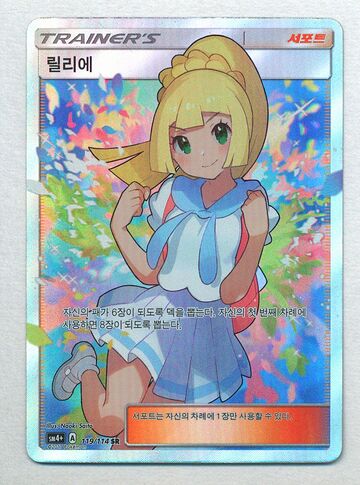 I bought a mint copy of this card middle of last year… basically by accident. My local card shop had a copy in the "random crap" binder and I picked it up for loose change (not exaggerating here), just because the colours were pretty stunning. Had a shock when I looked it up after getting home!
Not being a fan of the waifu stuff, or a Korean collector, I don't actually know much about the card in terms of rarity or collectability…and haven't been able to find much online either; only that the demand for the Japanese release is insanity.
Looking at PSA's pop report, I'm guessing they don't grade this language print at the moment too?
I'd imagine one of you Korean collector gurus out there on the boards might be able to shed some light, and I'd really appreciate a little help.
Assuming anyone actually collects modern Korean?