Hello everyone

So I found out today that my English Alolan Ninetales collection isn't actually complete! There is a holo version of the card that was only available in Sun & Moon Burning Shadows GX Challenge Box that was only available at Walmarts.
The holo pattern on the card is similar as in Sun & Moon era holos. The card is normally a non-holo in the set, and it also has a cracked ice version that comes from a Theme Deck but that's not the one we are talking about.
There aren't any of these cards available on eBay. There are some of those boxes available, but shipping to Finland costs more than the box itself and I don't need the other contents.
This is the box where the card comes from: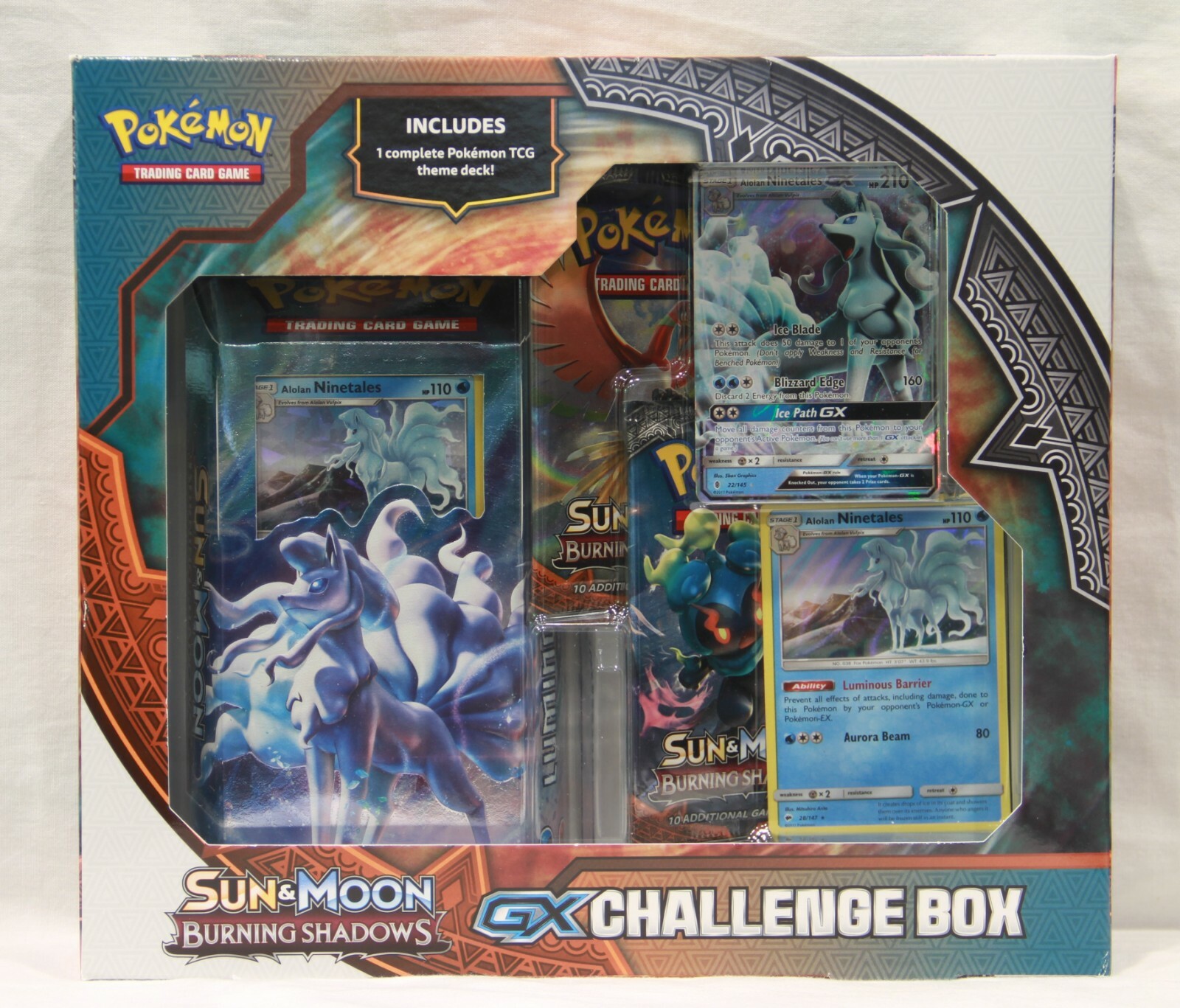 I have no idea how much would the card be worth. I'd offer $5 + shipping for one. If you feel it's not enough please let me know.
I would be very happy with two copies if possible. One for grading and one for binder. Binder copy doesn't need to be perfect at all.