Recently I picked up an Electabuzz #2 WB promo with a silver stamp on it. You may have seen this card on eBay where the seller understood it was a rare variation and wanted quite a lot of money for it. Over time I managed to talk them down massively and have the card in my possession now. The silver stamp is on the left, the normal gold stamp is on the right.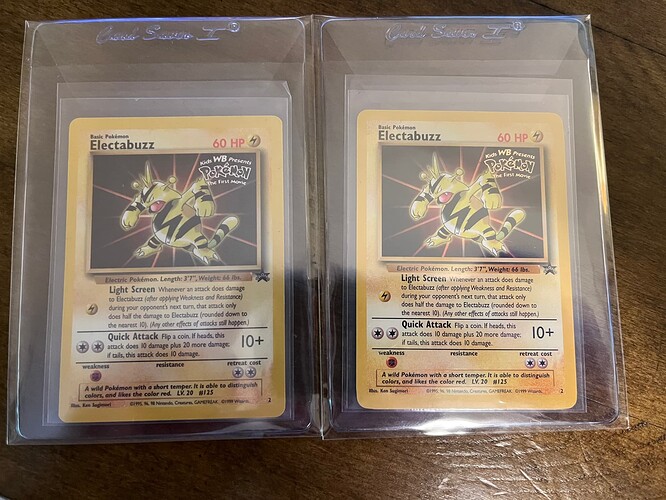 Identifying WB promos with silver stamps is nearly impossible with photos alone. The gold foil often photographs silver. Cards that you 100% believe have to be the silver variant based on photos end up being gold in your hands. I was recently disappointed to order this seemingly silver Pikachu and receive a normal gold stamp when it arrived.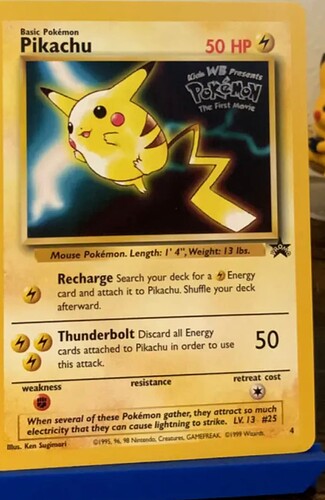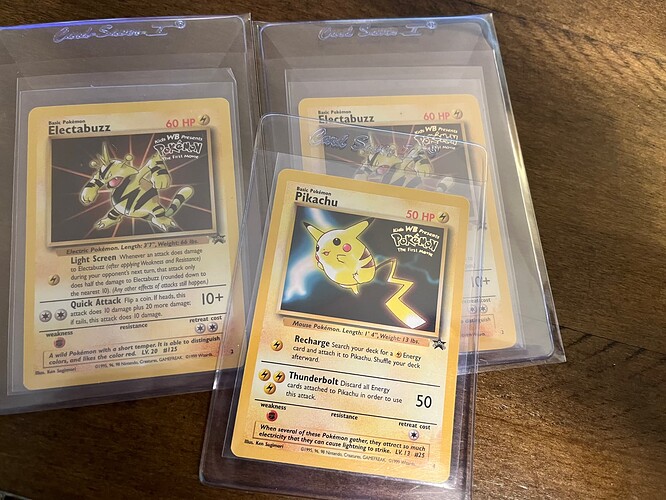 So these silver stamps are extremely annoying to buy. I would go so far as to say it is literally impossible to confidently identify one from a photo alone. Unless you have both cards in the photo and can place them side by side under the same lighting, the stamp will appear gold or silver and based entirely on mood and vibes.
But the variant DOES exist. And they DO appear every once and a while and sometimes they are properly labeled. Both W stamp promos and WB promos can have silver stamps instead of gold.
Do you have any?
Do you know which packaging they came from?
It would be nice to get some more awareness of the variant (or error, if you want to call it that). It's very hard to gauge how many may exist because they are seemingly imperceptible on camera.