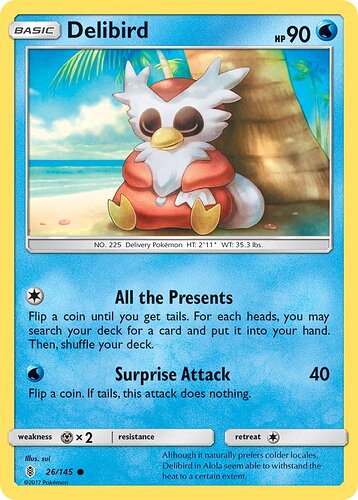 The soothing sound of the waves on a warm, sunny beach always make me sleepy, too!
Delibird - Guardians Riding.
I'll call the winner tonight, make sure to like/vote on the best!
And we have a winner

@mrbubbles enjoy your new shiny Bunny Token
Runners up were @Dyl with the character rare pikachu and @ders with vending Growlithe
Wooooo! Congrats @mrbubbles!!!



Ayyy, thanks @pfm and also appreciate everyone else who voted.

Cheers!
I know this contest is already over, but after I came across it just yet and don't consider it 'lazy' but instead just 'tranquil sleeping', I decided to post it here.

Greetz,
Quuador
Heres an essential! (Woops didnt realize it was over) (woops also didnt realize this was posted already)