Are there fake Illustrator Pikachus on "the market"?
Someone is selling two of these… they can't be real…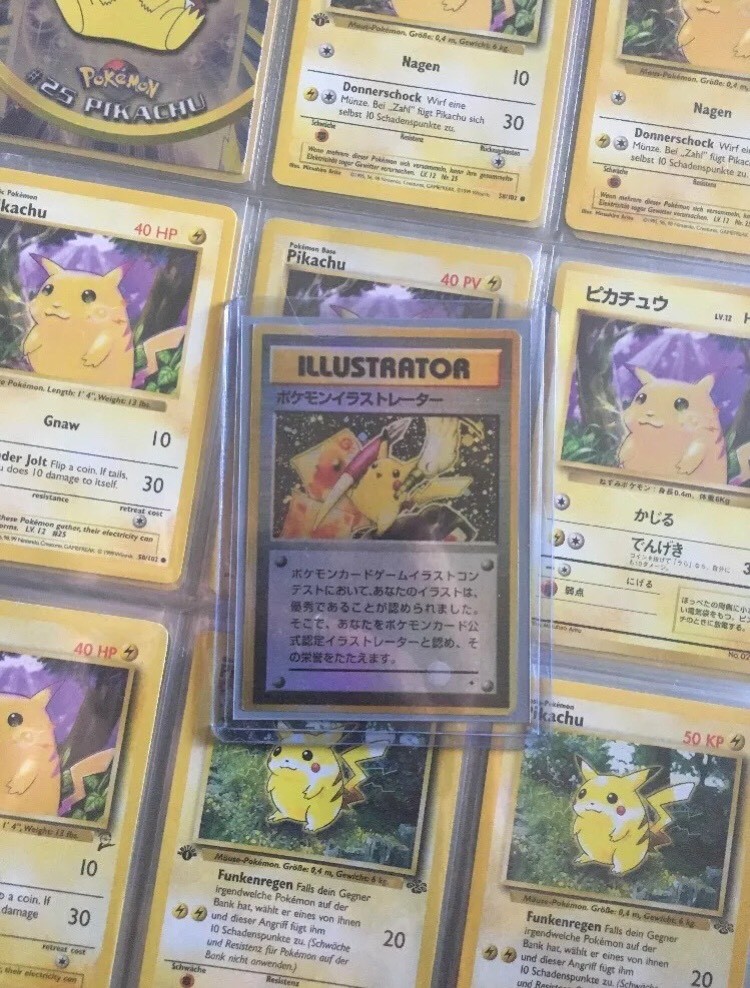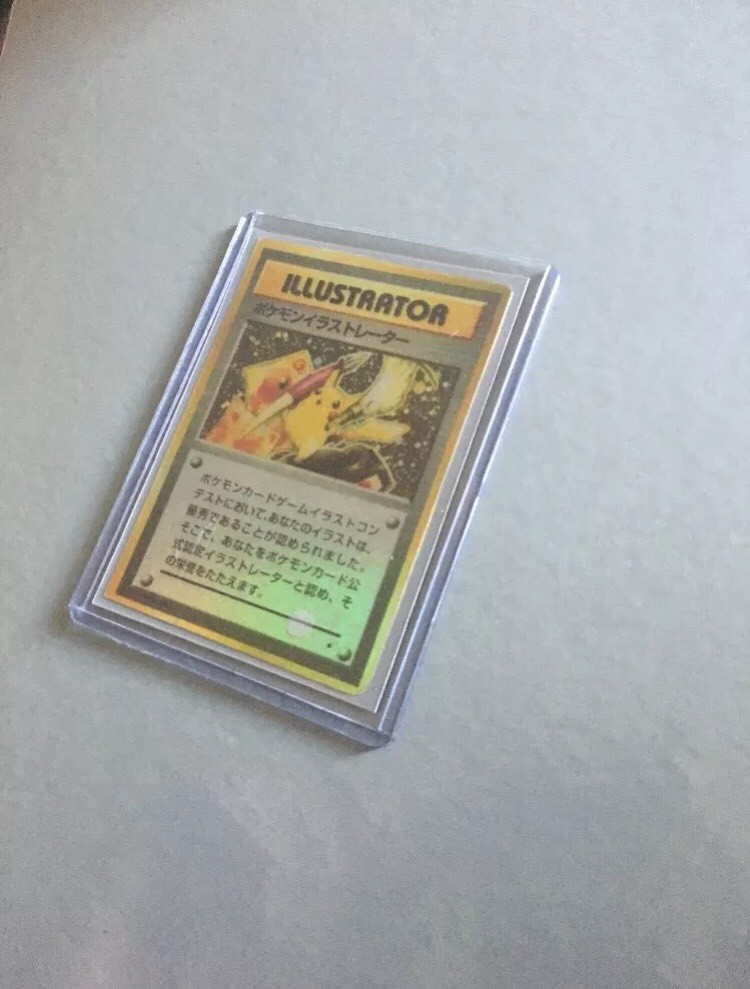 Yes there are. That thing is more fake than Fox News

!
Did you mean CNN?
Also, some additional information. The pictures you posted were on an eBay Auction from someone who also sold FPO "custom" cards. So yes, this is fake.
Ebayer in Question: www.ebay.com/usr/kiraleigh1985/
The auctions have been removed, however.
Wait, now I'm not sure whether or not that actually was the person who used those pictures. I was pretty sure they had a Pikachu Illustrator Fake as well, but all the German Pikachus in the background make me kind of unsure now.
Everyone knows only Alex Jones drops the truth bombs.

There's someone on the UK Facebook groups making multiple proxies of high end cards and selling some of them. They should all still have some small text on the back saying "Replica card" or something along those lines.
Unfortunately I see people trying to resell them somewhat often
And that right there is the problem with replicas of existing cards. I personally don't care about unique custom made cards all that much (some are pretty cool), even though it's also not really good for the Pokémon TCG hobby, but replicas of exiting cards should just be banned from all sources. Especially these replicas made of rare cards.
The original maker of that card might sell them with Replica in the title, but the next person only briefly mentions it in the description and nothing in the title, and the third doesn't mention it at all anymore and tries to sell it as a real card.
Greetz,
Quuador
I could write a new post every week for how many people have been scammed from those fake illustrators.
Considering proxy's are meant for play-testing, the Illustrator would never be a proxy, as it is not playable. It is almost as absurd as saying, "I made this fake Michael Jordan signed Rookie card, for a proxy".
I had a high volume customer just ask me yesterday about an illustrator that was fake. It was really unfortunate and left me feeling sad and a bit sick to my stomach. Really unfortunate how people blindly hurt others for such little gain.
My boy means CNN