For an up-close, cleaner, and higher resolution view of this, check out my UTubes. You'll find a playlist here:
www.youtube.com/playlist?list=PL134bZTiqdVKui1Y9BQII55qhav-JpVxO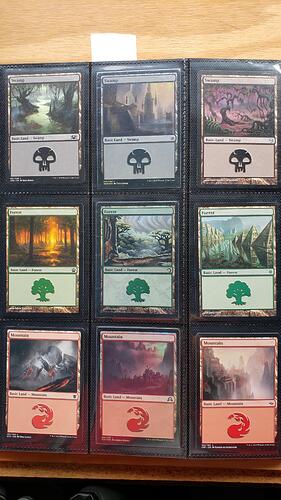 For an up-close, cleaner, and higher resolution view of this, check out my UTubes. You'll find a playlist here:
www.youtube.com/playlist?list=PL134bZTiqdVKui1Y9BQII55qhav-JpVxO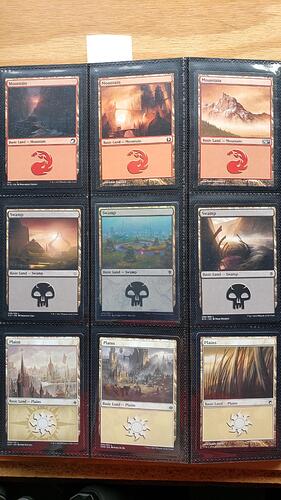 For an up-close, cleaner, and higher resolution view of this, check out my UTubes. You'll find a playlist here:
www.youtube.com/playlist?list=PL134bZTiqdVKui1Y9BQII55qhav-JpVxO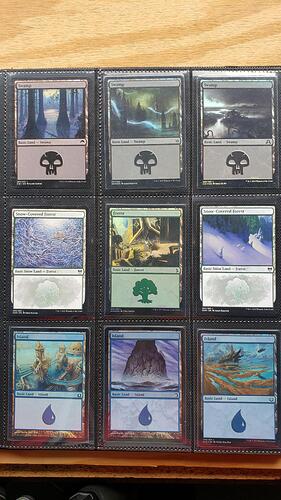 For an up-close, cleaner, and higher resolution view of this, check out my UTubes. You'll find a playlist here:
www.youtube.com/playlist?list=PL134bZTiqdVKui1Y9BQII55qhav-JpVxO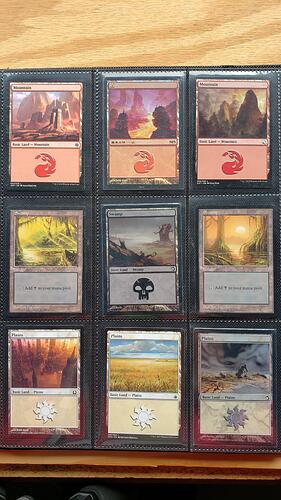 For an up-close, cleaner, and higher resolution view of this, check out my UTubes. You'll find a playlist here:
www.youtube.com/playlist?list=PL134bZTiqdVKui1Y9BQII55qhav-JpVxO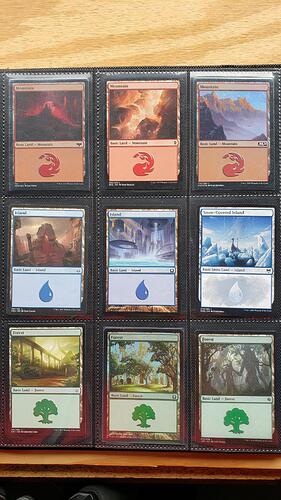 For an up-close, cleaner, and higher resolution view of this, check out my UTubes. You'll find a playlist here:
www.youtube.com/playlist?list=PL134bZTiqdVKui1Y9BQII55qhav-JpVxO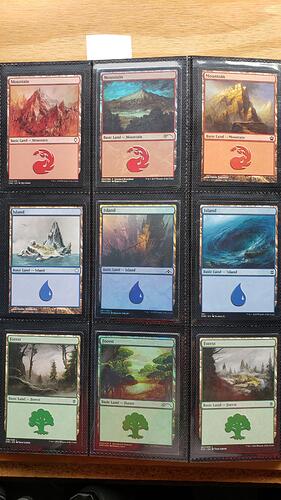 For an up-close, cleaner, and higher resolution view of this, check out my UTubes. You'll find a playlist here:
www.youtube.com/playlist?list=PL134bZTiqdVKui1Y9BQII55qhav-JpVxO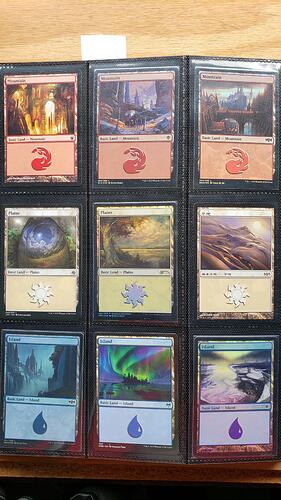 For an up-close, cleaner, and higher resolution view of this, check out my UTubes. You'll find a playlist here:
www.youtube.com/playlist?list=PL134bZTiqdVKui1Y9BQII55qhav-JpVxO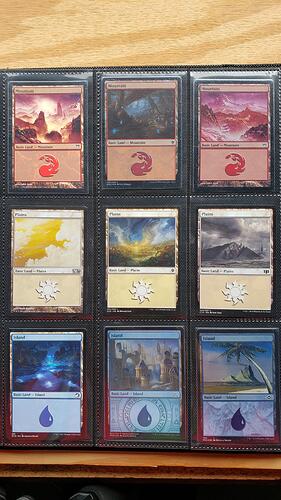 For an up-close, cleaner, and higher resolution view of this, check out my UTubes. You'll find a playlist here:
www.youtube.com/playlist?list=PL134bZTiqdVKui1Y9BQII55qhav-JpVxO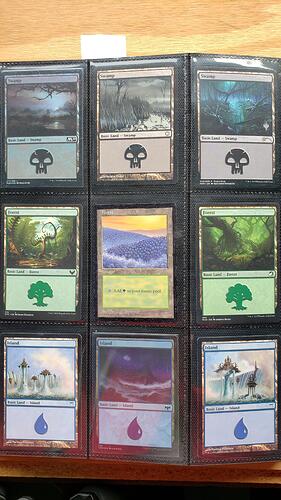 Dangit Xileets. I never played nor collected MTG, but some of those Land cards are mesmerizingly gorgeous. I will defintely pick up some of my favorites (depending on their prices) in the near future, so thanks a lot for sharing.
I will also look at your video(s) when I have a bit more time. I'm usually a few days behind with my YouTube subscriptions because I have too many. I should actually unsubscribe from some I barely watch tbh.
Greetz,
Quuador
Best part is, you could probably buy everything in this binder for less than $.50 / card on average.

As for my vids: I appreciate it, but please, Watch At your leisure!

haha. I post really slowly because I don't have time either. I'm usually not even 2 videos per month. But trying to keep them regular at 2.
Lots of great new lands released! New videos uploaded to the pipeline for this series. If you're following, starting with this one: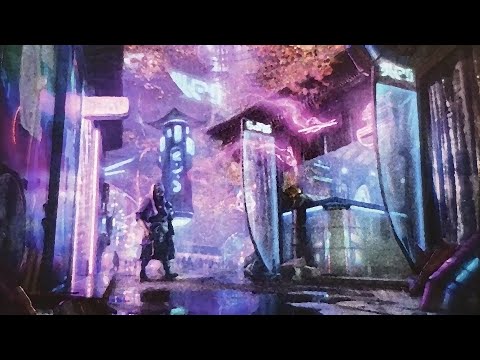 Kinda hesitant to say it here; Adding to the land collection is honestly, one of my favorite things. These beaut's are sleeved and slotted!
Also added these gorgeous WotC call-back, cosmos holo full art lands to the archive! Wow! They look so good in person.
Update to the [Tokyo Lands] I previously posted. had to get the whole set. Collecting Lands really is one of my favorite things.


I added a 2-page image to the first post. I'll be combining all pages into that first post for ease, but I'm not sure if I like the new view more… Thoughts, from anyone who cares?
Are these cheap to collect? Or are they like holo energies?
…IDK I don't collect holo energies.


Well, most of them are less than 10 cents. foils are generally less than $1, and the ltd release can be around $10 each.
Thanks, they look so good haha.
I just assumed they were MTG's version of Pokemon's energies which are always non-holo unless it's gold or part of a special set or whatever which then makes them more expensive.
Ah, Yes! There are some lands like 'Gold energies', but those never come in packs, always a box set or ltd release. Collecting lands is a rare thing. I only know one other person who used all different lands within her deck.
Also, few MtG fans collect for the sake of collecting, and the demand for alternate art lands is minimal: When cards in your hand are revealed during the game having unique versions reveals how many copies you have, so players prefer to have the same printing of a card for each copy. It's also pretty expensive to bling an entire deck with 10-20 basic lands at $10-15 each, when you already have the cards.