Hello everyone,
I'm looking to buy Oddish errors. Unlike most other posts in the buying section, this isn't for any card(s) in particular. I don't know how I'm supposed to come up with a price when I don't even know what exists out there or what I'm buying

I would love to get errors like this one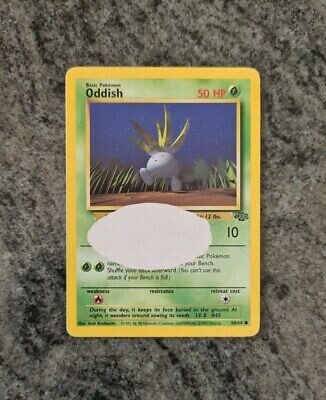 I'm aiming for TCG cards but if you have any sort of Oddish error I'm open to learning about it and possibly purchasing it.
Condition: I would prefer mint cards but since errors are very limited I'm willing to buy cards in any condition.
Language: English is preferred, but I will also buy Japanese. I'm not interested in other languages at the moment.
Currency: USD but can work out conversions if you are shipping from another country.
Not interested in:
Crimped cards
Topsun No Number Error cards
Slight miscuts. If you're unsure, post it anyway.
Microscopic circle errors like this, but I'm still interested in larger ones

Thanks everyone!