I would love to see more spider pokemon, it's a shame there's only 3 lines so far

Jaguars definitely are, and agreed. An anti-wishmon for me is a wild boar, they are lowkey kinda scary, so we'll see what this dude turns into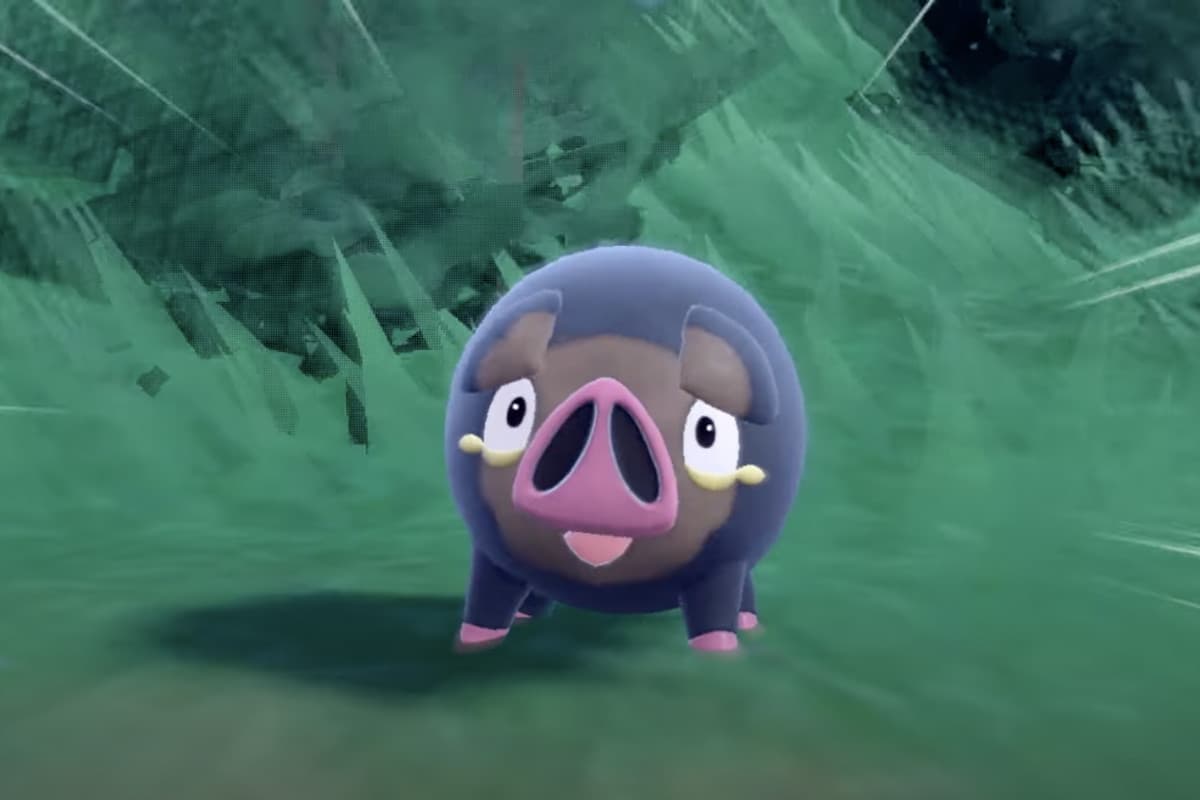 But maybe others would like to see a wild knarly looking hog with tusks or something like that like. Cool if Pokemon did go scarier sometimes.
I know we already got Elgyem and Beheeyem in Get 5, but I would love them to take another stab at grey aliens. I think there's a lot of cool design space they could play with and I just want more Alien pokemon in general.
Another wishmon isn't really an animal or an idea but just a return to previous design they've seem to abandoned. I really would love more pokemon that are evolutions/babies/spilt evolutions of previous Pokemon. Gen 4 is my favorite (although I know receptions to a lot of the new evolutions are heavily polarizing) and I just think it makes the world feel more interconnected. It seems they have decided to move away from full-on add on to pokemon evolution lines in favor of regional variants, but certain ones just really bug me. I would love to see Kantonian Sirfetch, Kantonian Mr. Rime, Hoenn Obstagoon, ect.
Agree with you on both the aliens and the old pokes.
I think they could do a lot with Aliens by exploring the planets that all the existing alien pokes are from. The Clefairy line, Staryu line, Elgyem line, Solrock, Lunatone, Deoxys etc etc, surely they come from places and not just empty space.
Out of all the theoretical types, I think an Alien type is one of the better ones out there along with Sound and Cyber.
One idea I've had for years is a Psychic/Dragon type Unown evolution that requires you to spell out Dragon with Unowns in your party. They combine into a giant Dragon.
Looking at the Unown constellation from the third movie just now gave me another idea: how about it evolves when the last of the 6 Unowns reach level 66 while holding some dark held item (like a Griseous Orb kind of thing), and then the evolution serves as a counterpart to Arceus. God I want that.
TPCI needs to start up a think tank and hire you all
To expand on the mirror Pokémon idea. I think it'd be really cool to have a trickster sort of persona like Hoopa. (probably mythical). I was thinking lot of illusions relating to mirrors and light :
refraction - teleporting
reflection - multiplication, doppelgangers
magnification - enlargement like Hoopa Unbound
reflection (again) - reflect attacks
I also think it would be associated with being the Truth Pokémon. This is because in many culture mirrors are believed to show the true intentions and the past and future. An example is shown in Snow White.
This my first post in this wonderful community
Welcome fellow Murkrow fan!
Thank you for the warm welcome @pfm,
*cough *cough
Fellow Lopunny fan
Love it.
Platypus and Kiwi. Of the two I'm surprised the former hasn't been done yet but maybe that's for a region made in the future based on Australia/New Zealand.
Platypus - I imagine 1 or 2 evolutions. One water based from an egg with its beak, legs, and tail sticking out. The final form would be Water/Poison due to the toxic spines on their back legs. They'd have some special ability based on their electroreceptora on their bill, allowing for accuracy or some kind similar ability.

Kiwi - I imagine a single evolution. Ground/Grass or just full on ground due to it being a flightless bird. Speed stat would be its main stat but it would be a clumsy silly pokemon that runs around frantically.
Definitely need both of these.
A suggestion: Bill Sense - x1.5 Damage and x1.66 Accuracy against Pokemon in the Water 1-3 Egg groups.
I had this idea for a while now but I really want a good swordfish pokemon design (sorry Gorebyss) and a vampire squid pokemon (Inkay and Malamar are sorta). I made a quick 5 minute sketch designing these:
This is the first of a split evo. This one is more heavily vampire inspired. I think this is gonna be a water/poison type. I also had this funny thought that it looked like a banana. So I think its shiny will be yellow. Banana vampire.


This split evo is more heavily associated with the weapon inspiration. Its supposed to be like an anchor but I wanted to make it look like a scythe as well. Initially it was supposed to be just water/steel type but then I added these chains to make it look ghostly and thus, it is a steel/ghost type (fantastic type combo but only two pokemonlines have it, I'm looking at you Aegislash line and Gholdengo line.

I love how they all remind me of Trapinch.
We share a favorite there, especially in beautiful shiny green!
The anchor design is a really cool idea, I see a lot of potential for signature moves there. Like a sudden drop, hard-hitting physical move type of thing that gets boosted under certain conditions.