Another smiling face to free from its plastic prison.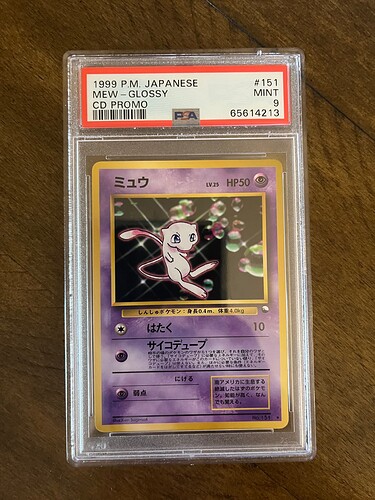 It's a religious experience to see these cards with actually even borders.
Got a nice raise at my job so decided to treat myself to a card I've been wanting for a while!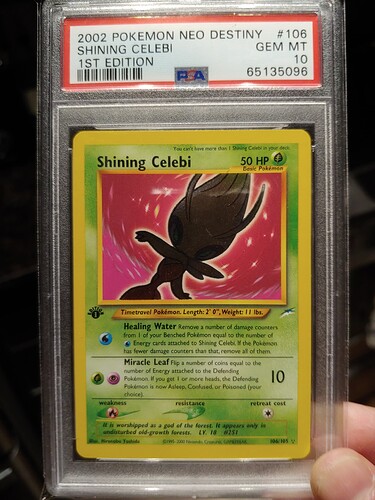 My first Neo Destiny Shining so I am enjoying seeing the holo foil on the Pokemon itself and admiring the texture from different angles!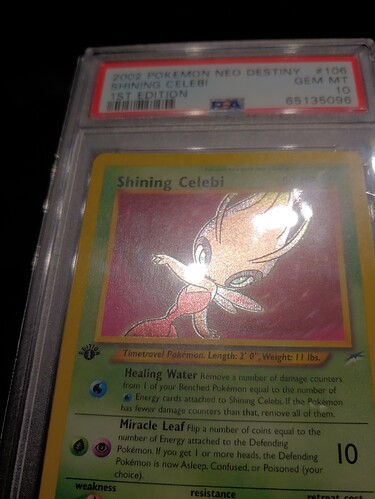 Also looks lovely displayed beside the Skyridge Celebi, which is my favourite art of the little, time-travelling onion.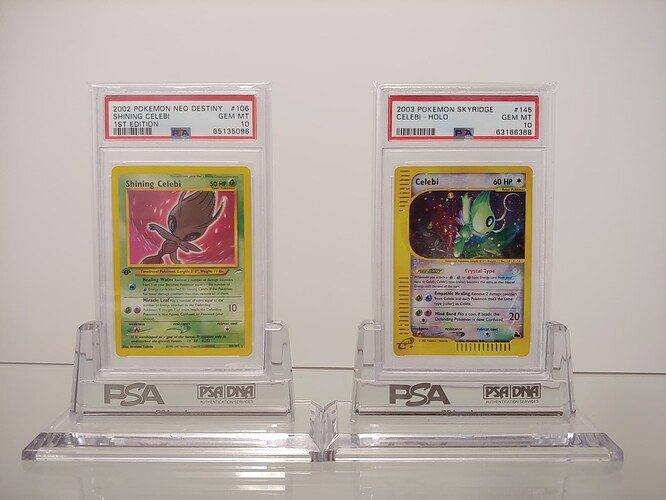 Those are amazing! especially the crystal one! really awesome collection pieces congrats

Starting my journey to have a complete first edition base set, trying to go for PSA 9 at least for common/uncommon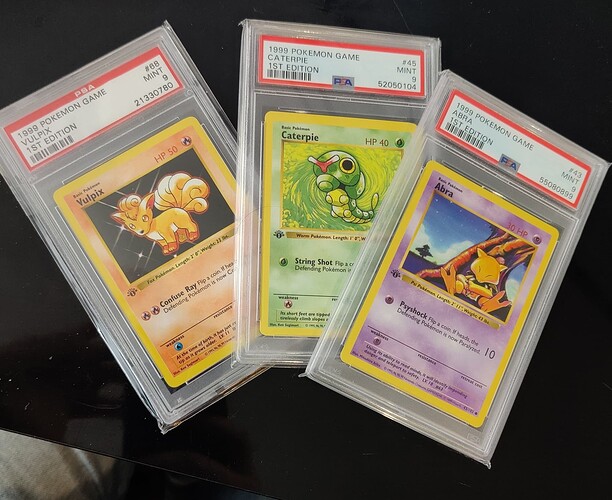 Need to get rid of one lol
Great choice. The value on these is absolutely insane right now.
Managed to get hold of the 3rd known copy of the german fossil shaka dragonite error. I now have 2 of these. The 1st and 3rd found copies.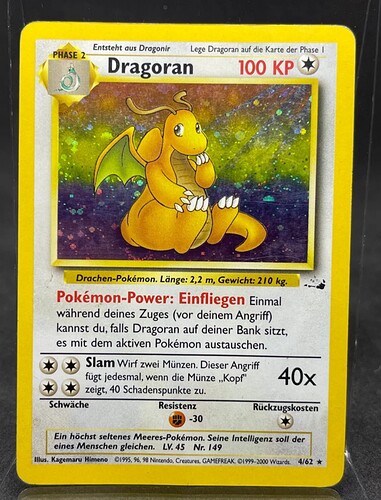 …I'm sorry. I've no idea what this is. "Skaka"? There's a strange/cool pattern top R is that part of the error?
They typo'd "Shaka". Error is badly printed fossil set symbol.
Although I wouldn't say you found it @jac2357

I'm sure someone else noticed it in the last 22 years haha
Fine i had no hand in finding anything.
Picked up a seasonal Delibird for a steal! $25 ish, I think… Looking for Pryce's version… And then, got a chase item for my Arita collection!
I've had my eye on this for some time and got a steal on a sealed copy today! I love the original artwork. It's reminiscent of the Charizard EX XY Japanese exclusive promo. It will look great framed next to my graded Scyther army.
May I ask what it is? A playmat? Postcard?
From my little knowledge it is a jumbo Carddass "art board." Not sure if it's plastic or cardboard.