PSA smashed my pack fresh LC Reverses with 7's and 8's in recent subs
notoriously hard to grade best bet would be to check out the holo in detail when you get it back
CGC won't grade WotC promos with silver stamps (Electabuzz, Dark Charmeleon, etc) because they can't discern if they're real or not.
I am a bit taken aback that they have made a name for themselves verifying test prints of unknown origin but won't put their name on a minor variant of an existing release.


Extremely, extremely happy to be adding these to the collection. Pop 1 on the platinum houndoom aaaaaaaaaaaaaaaaaaaaaaaa
Congratulations

. Super awesome.
Cheers!
no wonder it got a 8 since they scratch it. I double check before sending cards in.
I don't really care since I'm happy with these grade on abra and kadabra for pc.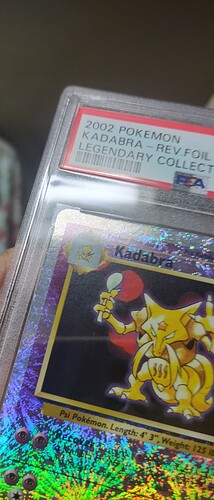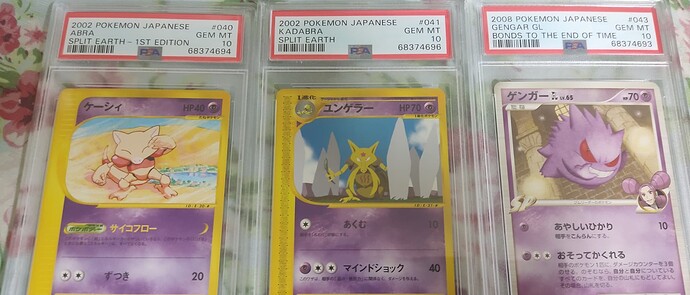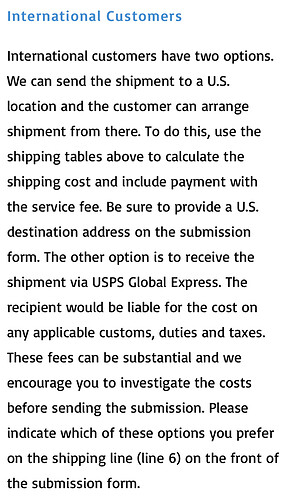 This is an option offered by BGS, where for the return you can select a US address for international submissions.
Does anyone know if PSA also offers this option?
I would assume that you would just add a US address in your PSA account and use that as your return address when submitting to PSA.
Over 17 year wait. All the people complaining about waiting 2 or 3 years for their cards have got nothing on you.
Who is the legend who waited this long, if I can ask?
I'm pretty sure this is a misstype at PSA, I had one with one of my submission in Juli, that had arrived stated as 2 years before i started sending in to PSA
Is it common for PSA 9 Jungle holos to have chipping/ silvering like this? I know its common for jungle cards in general, but i thought PSA considered this damage. Its pretty bad for a 9, but i dont own a ton of jungle cards, so im not sure.
Also, side note:
Ive been waiting on this card for like two weeks; its a 68 cert. My return at the end of October were 67 certs. We hittin 70XX certs by the end of the year at this rate lmao
I dont own a ton of WotC graded cards, so i didnt realize what standards/ expectations to have! Silvering is fairly normal then? Thanks for your response
Edit: nice card btw

love me some dark espeon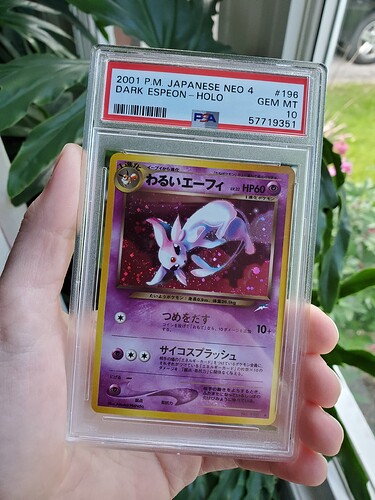 Yep, silvering is particularly bad on Jungle and Jungle 1st Edition. I would consider this normal.
Agreed, especially the front.
Cool, thanks for the responses guys! Didn't know how PSA treated silvering when grading. Cheers