Yeah Chansey is awesome! His enthusiasm has made me appreciate chansey, holo shifts and missing ink layers against my will.

Hehehe my plans are working
A special new Chansey trophy card… An incredible thoughtful and beautiful gift from @HumanForScale
I feel blessed and grateful to have met so many incredible people through Pokémon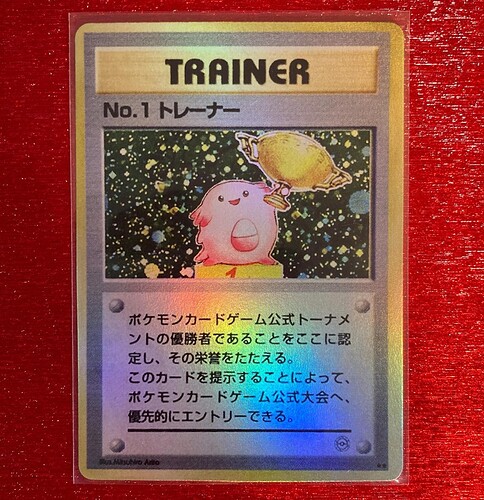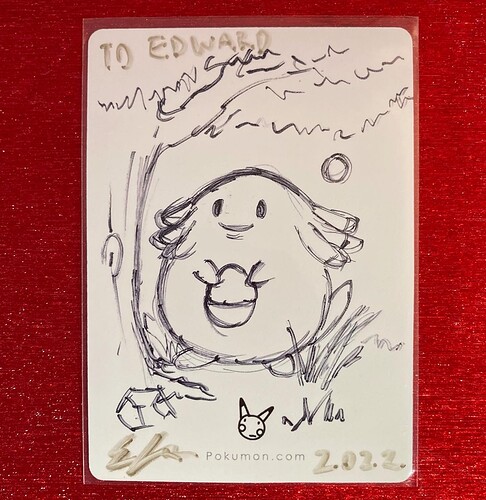 One of a kind gift from a one of a kind guy

Absolutely amazing additions, Qwa!
My feelings toward Chansey before reading this thread:


My feelings toward Chansey after reading this thread:

Congratulations on such a cool and eclectic collection!
An incredible update! It was wonderful meeting Mr. Saitou and I'm over the moon with these cards,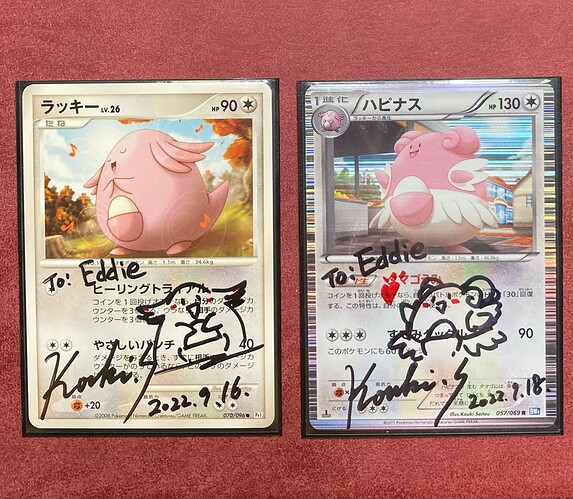 Also shoutout to @vyzhr for gifting me these to get signed at Regionals! I had initially planned to get English reverse holo Chansey signed but glad I went with Japanese.
Those sketches are beyond adorable. Beautiful additions to your collection!
wow

now I need a sketch Psyduck, they look absolutely stunning!
Congrats, nice additions to the collection