Absolutely speechless this morning. Turns out the Top 8 and Champion players of the Pokémon Professor Cup in Stuttgart this weekend, get exclusive stamped placement cards for the first time.
Bad time to be a Brilliant Stars master set collector. Even if they give out Friends in Galar at every Professor Cup this season (likely around 5-6 more in total), then the Champion one might end up as one of the rarest modern promo cards of all time.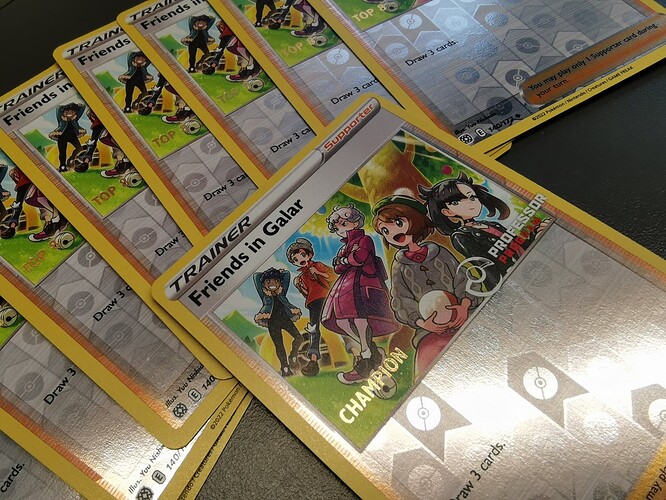 For context - the Professor Cups are multiple fun format tournaments held throughout the year, and are usually exclusive to those that are a Stage 1 Professor and above. You can see upcoming events here: https://www.pokemon.com/uk/play-pokemon/organize/become-a-professor/professor-cup/
Who will I be seeing at San Diego?