Curious as to just how prevalent the "cqin" text error is on Shining Gyarados?
I initially bought this battle scarred copy raw from a local shop early last year, and noticed the "o" + "," looking mistake in the word "coin" in Outrage's text. I've only seen one other copy with this error since (another unlimited copy).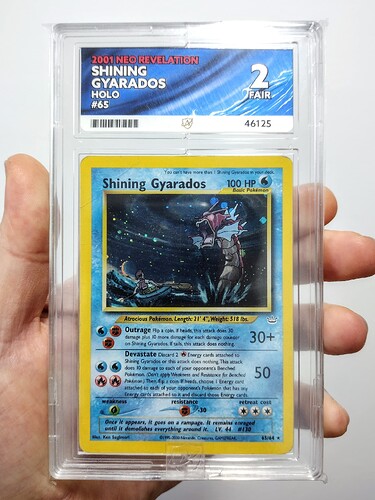 It's clearly printed and not just an ink smudge, but I can't find any mention of it being picked up online.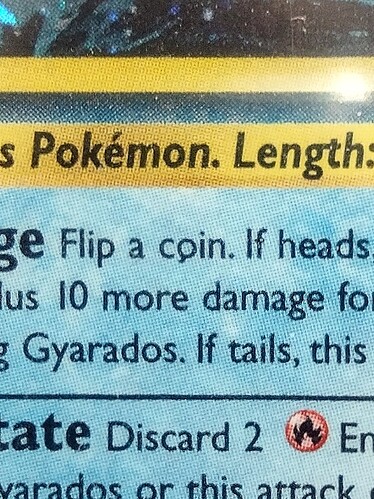 Anyone else have one? And considering what passes for variants (looking at you, Red Dot Blastoise), would you class this as a recognisable variant?